'Tatler Tory' scandal: Senior aide 'blackmailed' whistleblower with sex tape
Published time: 23 Nov, 2015 16:14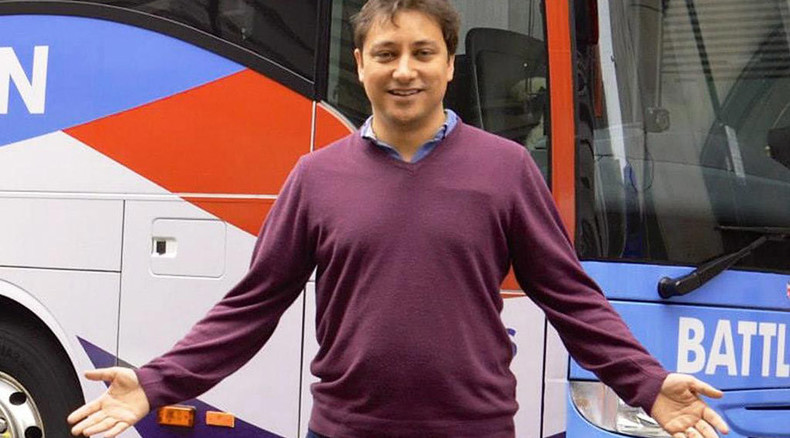 A senior election aide at the heart of a deepening sex scandal engulfing the Conservative Party has been accused of blackmailing an activist days before he was due to expose crucial evidence about him.
Police have been investigating claims that Tory aide Mark Clarke, who has been dubbed 'the Tatler Tory,' used revenge porn to threaten the 19-year-old Tory activist and demand he pay £2,500 (US$3,750).
The pornographic video contained footage of the victim performing a sex act, which he had allegedly been tricked into doing.
The activist refused to pay the money, and as a result, the video was shared online.
Friends of the whistleblower said the blackmail attempt was made on Skype, just as the activist was preparing to hand Conservative campaign headquarters evidence to prove that Clarke is 'a bully and abuser'.
Officers have not yet been able to identify the blackmailer behind the release of the video.
"A man contacted the police on September 4 alleging that he has been blackmailed by strangers. The crime was recorded and enquiries were carried out, but no suspects have been identified," a spokesperson for Kent police said.
Clarke, who failed to unseat Labour's Sadiq Khan from his Tooting constituency in 2010, denies all allegations.
"I welcome any police investigation into this matter. I was also targeted by this fake account while in bed with my wife, who was a witness to the attempt," he told the Guardian.
"I hope that they find the culprit and, of course in this tech-enabled age, it is relatively straightforward to prove or disprove such matters if there is a suspect."
Clarke was permanently expelled from the Conservative Party after several complaints were made about his behavior while he ran a group for young activists.
In a statement released last week, a party spokesperson said: "In the light of information that has come to our knowledge this week, Mark Clarke's membership of the Conservative Party has been cancelled for life.
"This means he cannot be [an election] candidate or represent the party in any way."
At least 20 women have complained to the Conservative Central Office about Clarke, according to the Mail Online.
In a letter to the party's chairman, Lord Feldman, one woman claimed the married father-of-two sexually assaulted her, threatened her when she complained and snorted cocaine at party events.
Shapps aide Abbott "I first complained about Mark Clarke in 2014" - "he is an appalling man and I wish I'd never met him"

— BBC Newsnight (@BBCNewsnight) November 20, 2015
He also allegedly used the motto 'Isolate, Inebriate, Penetrate' to sleep with at least six female colleagues.
Last week, a female Tory aide to Prime Minister David Cameron's 'anti-porn' adviser was forced to quit her role after it emerged she had sex with Clarke on a pub pool table.
Clarke is also accused of bullying Tory activist Elliot Johnson, who committed suicide.
The accused is currently residing in a £1,000 per night hotel in Barbados with his wife and two children.
On Sunday, it emerged Conservative chiefs investigating the scandal received a complaint from a 22-year-old activist who claims she woke up naked in a Tory MP's bed with no memory of the night before.
"All she remembers is that she woke up naked and doesn't remember getting undressed," the source told the Telegraph.
Police are investigating all claims made against members of the Conservative Party.