Bubble bursting? Rich Russians and Asians desert London's luxury property market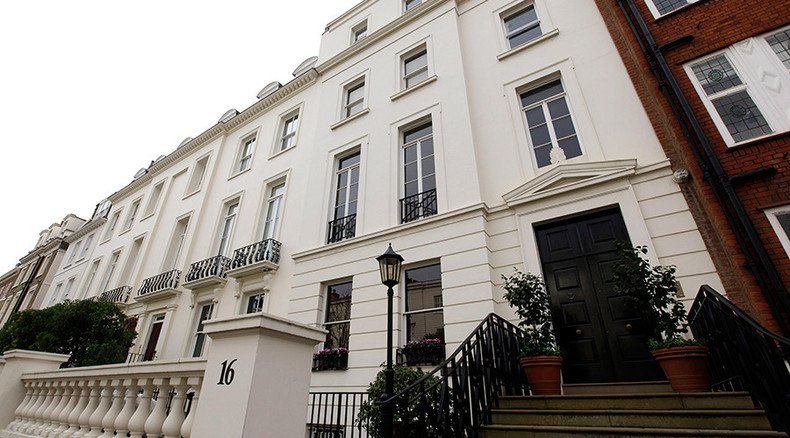 Asian and Russian luxury homebuyers are deserting London's property market amid economic uncertainty in emerging economies.
Property buyers from Asia made up 26 percent of those buying homes in wealthy areas of London such as Kensington, Chelsea, and Belgravia in the first three quarters of last year. That figure has dropped to 6 percent over the first 9 months of 2015.
Estate agents put the shift down to economic turmoil in emerging markets such as China and Russia and also a change in stamp duty that requires buyers of very expensive homes to pay more tax.
London saw an influx of property investors after the 2008 financial crash, with many buyers looking for secure assets.
However, 2015 has marked a shift, as many overseas buyers are deserting Britain's capital amid economic uncertainty at home, according to figures compiled by estate agent Hamptons for the Financial Times.
The ratio of Russian homeowners has seen a drop, with just 1 percent of the prime properties sold in the first three quarters of 2015 being purchased by Russians, down from 7 percent in the previous year.
Chinese buyers accounted for 9 percent of all sales of top real estate last year, but just 3 percent in 2015.
The Russian ruble has lost 25 percent of its value against the British pound since April, and is down 53 percent over the past two years.
Meanwhile, China has been rocked with economic uncertainty since late August, when the country's stock markets plunged on so-called Black Monday.
Beijing moved quickly to devalue its currency following the panic. China's renminbi has fallen a total 6.6 percent since April.
"If you look at what's happening in the wider global economy, the trend makes sense — although it may be a blip and they may ultimately come back," Hamptons' Residential Research Director Fionnuala Earley said.
Britain's luxury housing market has also been affected by changes to the stamp duty regime, which increased tax on homes worth more than £937,000, but reduced tax for most buyers.
Despite fears of a property market bubble in London, real estate consultancy Savills insisted earlier this week that prices are supported by genuine demand.
"While affordability is stretched in London, the market is not in bubble territory and there are currently no obvious drivers for prices to fall," a spokesperson for Savills told Money Observer.
The spokesperson said there are several reasons to suggest that London's property market will not burst, including the fact that demand still outstrips supply in the capital, and the city's workforce is set to grow.
However, he conceded that the luxury market will be flat for the next year and a half as it responds to the new stamp duty.
According to UBS research, London's property prices have increased by 40 percent since January 2013, to 6 percent above their 2007 peak.
You can share this story on social media: