Expensive private school installs 700 CCTV cameras to 'catch pupils kissing, queue jumping'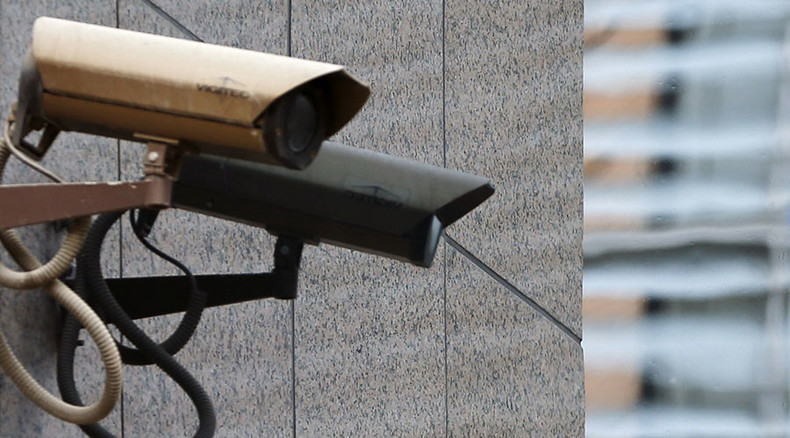 A private boarding school in North Yorkshire that accommodates children aged 3-19 has allegedly installed 700 CCTV cameras to catch pupils "kissing and queue-jumping," an inspector's report has found.
Following two unannounced inspections by the Independent Schools Inspectorate (ISI), Queen Ethelburga's School has come under scrutiny after pupils claimed it fitted cameras in classrooms to "catch students" committing minor disciplinary breaches.
The inspectorate's report on the visit states that several students believe the school is determined to catch them "kissing and queue-jumping" on camera.
The private school, which charges fees of up to £34,000 per year, denies the allegations.
"At the time of the inspections, around 700 CCTV cameras were located around the school, including in the EYFS [Early Years Foundation Stage]," the ISI report reads.
"In the EYFS, it was school policy for staff to cover or stand in front of the cameras to shield the children when the children are changing."
According to the report, the school installed CCTV cameras when the school's boarding houses were forced to close due to a bird flu epidemic.
It also found that health and welfare standards at the school were not being met.
However, standards were being met in the quality of education, the report said.
Queen Ethelburga's said it installed CCTV cameras for "security reasons."
"Like most independent schools, Queen Ethelburga's makes use of CCTV cameras for security reasons," the statement said.
"But their use is tightly restricted. There are in fact 501 CCTV cameras across the whole 200-acre site, of which 451 are specifically used by the school. There are no cameras in any area that would be considered inappropriate or intrusive such as boarding houses and none in changing areas or toilets.
"Following the review, all seven cameras were removed from the EYFS classrooms and our policy on changing facilities was reinforced with staff."
The school added: "The report refers to concern among some pupils that the cameras might be used to monitor minor disciplinary breaches such as kissing and queue-jumping. They were not and are not. They are used primarily for security purposes and to assist with significant disciplinary breaches."