ISIS magazine claims British jet may have been targeted over Russian plane in Sinai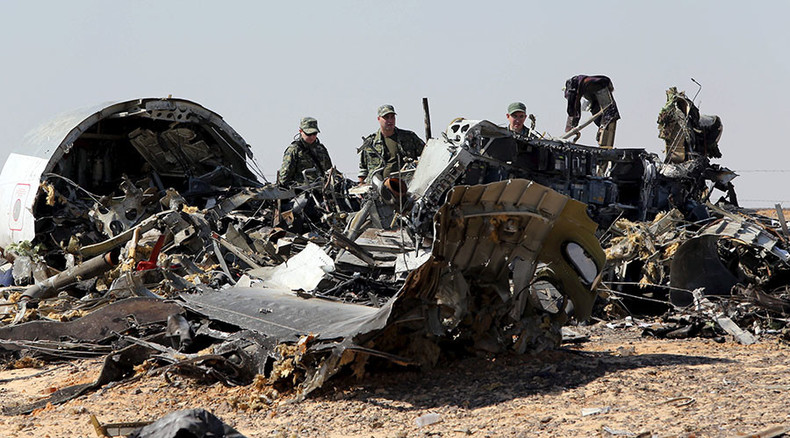 Islamic State militants could have targeted a British passenger plane with homemade explosives, but at the last minute chose instead to attack a Russian plane in revenge for airstrikes in Syria, the extremist group's magazine suggests.
The terrorist group claimed responsibility for placing a bomb aboard Metrojet Airbus A321 on October 31. The plane crashed over Sinai, Egypt, killing all 224 people on board.
In the latest edition of Dabiq, the online magazine of Islamic State (formerly ISIS/ISIL), militants claim they were prepared to launch the attack on any of the Western states backing US-led airstrikes, including Britain.
But after Russia began its bombing campaign, the terror group decided to hit a Russian plane instead, the magazine claims.
After finding a way to compromise the security at the Sharm el-Sheikh International Airport, militants claim in the article they sought to target a plane belonging to a state participating in US-led airstrikes. The target was changed to a Russian plane at the last minute.
Russian President Vladimir Putin vowed to intensify airstrikes against the terror group in the wake of the attack. The Russian campaign to bolster support for Syrian President Bashar Assad's fight against terrorists began on September 30.
In the wake of last week's Islamic State attack on Paris, Britain has ramped up its security and police have been given clearance to "shoot-to-kill" any gunmen who present a threat to the public.
The UK National Counter-Terrorism Security Office (NATSCO) also released guidance on the best way to respond to a terror attack.
In NATSCO's document, the public is advised how to react in "response to a fast-moving incident such as a firearms or weapons attack." It also suggests businesses develop procedures for "dynamic lockdown" if their building comes under attack.
The guidelines also advise that in the event of a shooting individuals should "escape if [they] can," "insist others leave with [them]" and "leave belongings behind."
If they are unable to leave the building, NATSCO suggests people hide from gunfire behind "substantial brickwork or heavy reinforced walls" because "cover from view does not mean [they] are safe – bullets go through glass, brick, wood and metal."