Cameron 'vote of no confidence' debate rejected, 6,000 petition names removed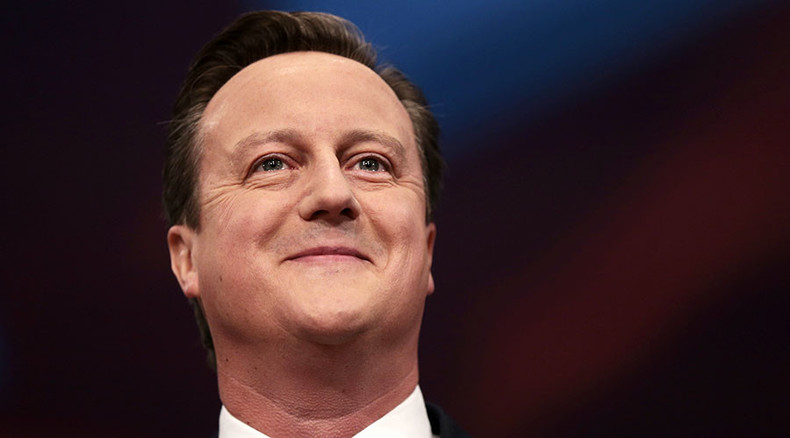 A petition demanding Parliament hold a vote of no confidence in Prime Minister David Cameron will not be debated by MPs, despite it exceeding the 100,000 signatures required to oblige their attention.
As of Thursday afternoon, a total of 189,862 people have signed the e-petition which accuses the PM of causing "devastation for the poorest in society for the last five years."
However, more than 6,000 "fraudulent" names were removed by the government.
Explaining why thousands of signatures were withdrawn, a spokeswoman for the House of Commons said: "6,208 signatures which matched more than one of the criteria indicating fraud have been removed from the petition calling for a vote of no confidence in David Cameron."
When petitions on the parliamentary website secure 100,000 signatures or more, MPs are obliged to hold a debate on the subjects raised.
However, the House of Commons Petitions Committee has confirmed it will not be scheduling a debate on the issue.
"The Committee does not have the power to schedule debates on motions of no confidence, and the petition does not contain a specific request for action on policy," it said on the petition page.
"It is usually more effective to start a petition calling for a specific change to government policy or the law, rather than a petition about an individual Minister.
"It is still open to MPs to seek time for a debate on this petition in the main House of Commons Chamber, if they wish to do so. However, debates on motions of no confidence are fairly rare."
When Cameron became PM in 2010, he introduced the e-petition initiative to boost transparency and democratic participation.
Opposition to the PM stems from years of government austerity policies.
In 2010, Cameron's government scrapped Education Maintenance Allowance (EMA), a weekly £30 (US$46) grant for 16-18 year old students from poor households in England.
A survey carried out by the Association of Colleges in 2011 found there were 49 percent fewer students in college because they "could not afford" to attend.
In 2012, a YouGov poll for the Police Federation in England and Wales found 63 percent of the public did not trust the PM to maintain an effective police force after he made spending cuts.