'We are going to war': Opinion poll boosts Cameron's case for Syria airstrikes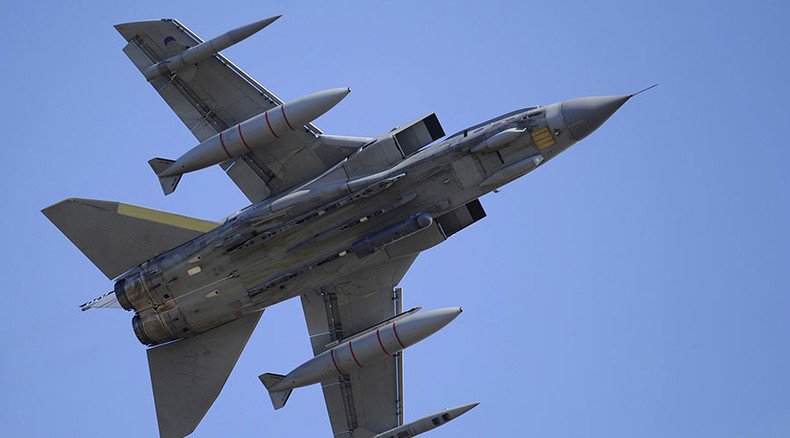 Ministers are drawing up plans for military action in Syria ahead of a vote in parliament, as a new opinion poll reveals 60 percent of Britons back bombing Islamic State (IS, formerly ISIS/ISIL).
The survey, conducted by ComRes for the Daily Mail, found 24 percent of Britons are against airstrikes against IS in Syria.
Prime Minister David Cameron is believed to be confident he has enough support to secure a majority vote to extend airstrikes from Iraq into Syria, which sources say will take place before Christmas.
A Cabinet minister was quoted in the Telegraph saying: "We are going to war."
In a sign of the shifting mood, Scottish National Party (SNP) leader Nicola Sturgeon, an opponent of extending airstrikes into Syria, has said she is prepared to listen to the case put forward by Cameron.
The opinion poll, conducted on November 17, found 50 percent are in favor of sending British troops to attack IS, while 31 percent are against.
Support among the 1,061 participants for military action rose to 59 percent, provided British soldiers are sent as part of a broader international coalition, and even higher – at 68 percent – if the move is backed by the United Nations.
In a separate poll carried out by Survation between November 16 and 17, only 15 percent of the public believed the UK should independently launch airstrikes on IS targets immediately. Some 52 percent supported a more measured, multilateral approach, backed by a UN resolution.
Foreign Office minister Tobias Ellwood briefed a group of MPs, including up to 10 from Jeremy Corbyn's Labour Party, on the case for action in Syria at a meeting of the all-party parliamentary Friends of Syria group on Tuesday night.
The PM promised on Tuesday he would publish a "comprehensive strategy" on Syria in response to a report criticizing the case for intervention published by the Foreign Affairs Select Committee.
Cameron's case for airstrikes could be published as early as next week, depending on progress in talks between Western nations and Russia on forming an alliance against IS.
Up to 15 Labour MPs are thought to back airstrikes, while as many as 15 Tory MPs are opposed to the action.
SNP leader Sturgeon said on Thursday her party will listen to Cameron's case for war, but added she is not yet convinced.
"Syria, and I know David Cameron understands this, is a horrendously complex situation and it is not a case of ISIL against everybody else," she told BBC Scotland.
"We have a complicated, multi-layer civil war going on in Syria as well as the threat that is posed by ISIL, so I think there are some tests that require to be passed in order for the case for airstrikes to be made.
"I think it is incumbent on the prime minister, if he is going to bring forward a proposal for airstrikes to the House of Commons, that he makes that case and that he addresses these key points that are not just being raised by the SNP but by the Foreign Affairs Committee in the House of Commons itself."
You can share this story on social media: