Former UKIP campaign office becomes Polish migrant support center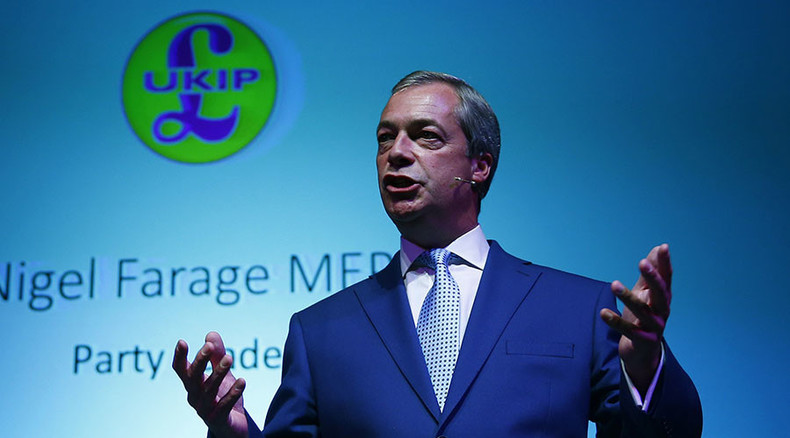 An office formerly used by anti-immigration party UKIP has been reopened as an advice center for Polish people who have recently migrated to the UK.
The offices, situated in Leith Gate, Doncaster, were used as a UKIP campaign center during the May general election. They will now be home to an advice center to help Eastern Europeans settling in the area.
According to the Doncaster Free Press, the building is still decked out in UKIP's distinctive purple color scheme, but now features a sign in the window in Polish offering assistance with filling out benefit forms and searching for housing.
The office will also help Eastern Europeans with administration queries such as banking, school enrolment and doctor registration, help with booking tickets, printing and photocopying.
Ironically, it was used by UKIP to oversee campaigns for both the general election and Doncaster Council elections, where activists blamed migrants for putting a strain on local services and called for strict immigration controls.
The local party won 28,000 votes in the general election. It came second in ex-Labour Party leader Ed Miliband's Doncaster North constituency and third in Don Valley.
UKIP holds two seats on the local council – Jessie Credland in the Hatfield ward and Clive Stone, who won a seat in the Rossington and Bawtry ward.
The unlikely change of tenant is the latest in a string of embarrassments for the party, which has suffered tumbling support after failing to secure more than one seat in the general election.
A row broke out in Manchester on Tuesday after critics claimed that UKIP ws trying to stir up racial hatred in the area.
A UKIP by-election campaign leaflet claimed that Labour is in favor of "uncontrolled" immigration and wants to "abolish the army."
The leaflet lists "uncontrolled, mass immigration," the "axing" of the armed forces, abolition of the monarchy and handing back the Falklands to Argentina as alleged Labour policies.
Labour quickly condemned the leaflet, and accused UKIP leader Nigel Farage of "trying to divide Oldham again," in reference to 2001 race riots.
UKIP called the claims "ridiculous."