Corbyn's rejection of 'shoot-to-kill' causes Labour rupture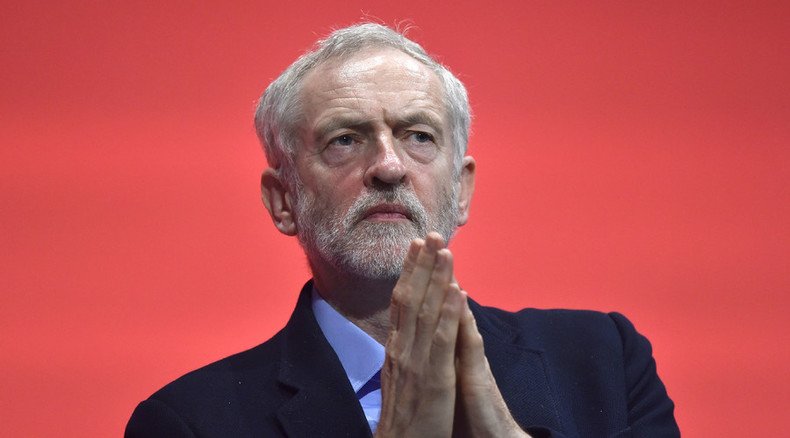 Labour Party leader Jeremy Corbyn has been criticized by members of his own shadow cabinet after publically opposing a "shoot-to-kill" counter-terrorism policy on British streets.
Days after the Paris terror attacks the UK government ordered special forces to "shoot to kill" if Islamic State terrorists were to threaten a large number of people.
During a parliamentary meeting on Monday, a clear division among Labour Party factions emerged when MPs questioned Corbyn's views on the policy and his stance on the legality of the extrajudicial execution of Mohammed Emwazi (also known as 'Jihadi John').
Ann Coffey and John Mann were among MPs to challenge their leader. A spokesperson for Corbyn said only a small minority of MPs had expressed themselves "volubly" during the meeting.
Corbyn was asked if he considered the strike that killed Emwazi to be legal. According to the Telegraph, he refused to answer, angering several Labour MPs.
'I can't speak for Corbyn'
Shadow Foreign Secretary Hilary Benn admitted he is struggling to defend Corbyn's stance on the shoot-to-kill policy.
In an interview with the BBC, Benn said he "can't speak" for the leader of his party.
"I can't speak for Jeremy in relation to the particular circumstances he may have been thinking about," he said.
He added it is "reasonable" to kill a terrorist where there is an "immediate threat to life."
"All I can say is what is the position of the party. The long-standing position in the UK – there are procedures, it has got to be reasonable, it has got to be proportionate. But you have got to protect human life."
Benn's comments contrasted with Corbyn's remarks when he was asked if he would be pleased to order the military or police to follow such a policy.
'Shoot-to-kill policy is dangerous'
On Monday, Corbyn called the policy dangerous. "I'm not happy with the shoot-to-kill policy in general – I think that is quite dangerous and I think [the policy] can often be counterproductive," he told the BBC.
"I think you have to have security that prevents people firing off weapons where they can, there are various degrees of doing things as we know.
"But the idea you end up with a war on the streets is not a good thing. Surely you have to work to try and prevent these things happening, that's got to be the priority," he added.
However, Corbyn's aide insisted he is not opposed to the policy in all cases, adding he is "committed to what the existing law is – that any armed action by the police has to be proportionate to the threat."
On Tuesday afternoon, Corbyn insisted he would authorize the lethal use of force against terrorists under the right circumstances if he became prime minister.
In a report to the National Executive Committee (NEC), the Labour leader said he supports whatever "proportionate and strictly necessary" force required to protect Britons if a Paris style terror attack were to occur in the UK.
"As we have seen in the recent past, there are clear dangers to us all in any kind of shoot to kill policy," he said in the report.
"And we must ensure that terrorist attacks are not used to undermine the very freedoms and legal protections we are determined to defend.
"But of course I support the use of whatever proportionate and strictly necessary force is required to save life in response to attacks of the kind we saw in Paris."
'We are as ruthless as they are'
Commenting on the policy, Metropolitan Police (MPS) Commissioner Sir Bernard Hogan-Howe said officers working in terror situations would need to know they are supported when they are forced to pull the trigger.
"We work within the law and we make sure the people on the other side – the terrorists – know that we're as determined as they are, we're as ruthless as they are," he told LBC radio.
"We work within the law, but the officers have some difficult decisions. They deserve all our support."
You can share this story on social media: