'Don't let #ParisAttacks foster anti-refugee agenda,' Amnesty tells G20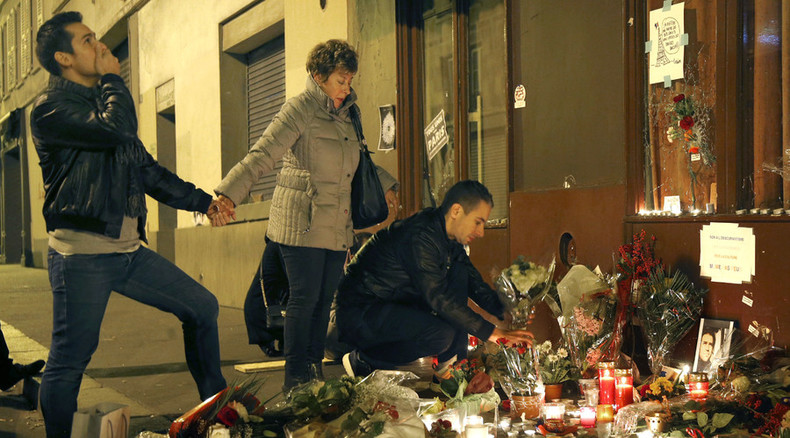 World leaders must not use the terror attacks in Paris on Friday to pursue an "anti-refugee" agenda during the G20 summit in Turkey, Amnesty International has warned.
International reaction to the mass shootings and suicide bombings in Paris is high on the agenda at the G20 summit, with many calling for a coherent military strategy in Syria.
But campaign group Amnesty International has urged leaders to show "true statesmanship" and to allow refugees who have "fled violence, fear and conflict" to continue travelling to Europe.
The remarks come after a Syrian passport was found with the body of one suicide bomber in Paris, prompting a flurry of reports that he had entered Europe via Greece disguised a refugee.
Amnesty Director for Europe and Central Asia John Dalhuisen released a statement on Monday calling for Europe to open its doors to individuals trying to escape Islamic State violence rather than using the Paris attacks to close borders.
"The tragic events in Paris have sickened and stunned the world and our hearts and thoughts go out to all those affected by this atrocious attack. The threat of terrorism must always be responded to resolutely, with the utmost regard for security and respect for human rights," he said.
"Right now Europe faces two urgent challenges. The first is the long-standing threat of terrorism. The second, more recent, is an increased number of refugees and asylum seekers on its borders.
"They are not the same challenge and only one of them is a threat. European leaders must be careful to distinguish between [the challenges] and be clear that Europe's security is not best served by turning its back on a global refugee crisis, but by ensuring the orderly, organized and humane admission of those fleeing similar horrors," he added.
One anonymous EU security official told BuzzFeed News that while leaders have not so far taken drastic action to close Europe's borders, "they will find it hard to hold the line now it appears that at least one of the attackers was able to exploit the refugee route to travel unmolested across Europe."
At the G20 summit, European Council President Donald Tusk said Russia should work with other European nations to target Islamic State.
"We need not only more cooperation, but also more goodwill, especially from Russian action on the ground in Syria," he said.
"It must be focused more on Islamic State and not - because we cannot accept it - against the moderate Syrian opposition."