End of Shengen? Europe's open-border policy on brink as refugee talks fail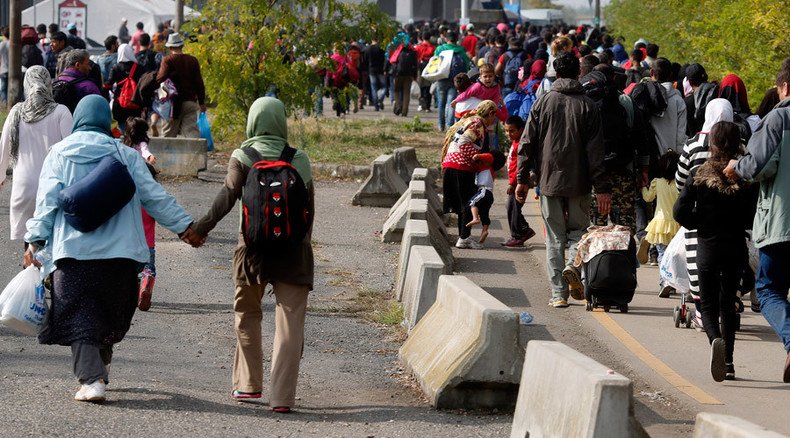 Europe is close to reintroducing border checks throughout the continent after emergency talks on the refugee crisis collapsed when EU members and Shengen area states failed to reach agreement.
European Council President Donald Tusk warned on Thursday time was running out to save the Schengen area – the open borders zone encompassing much of Europe.
Most EU countries are likely to follow Sweden in re-imposing border controls to cope with the migrant and refugee crisis, Tusk said.
"Let there be no doubt, the future of Schengen is at stake and time is running out. The clock is ticking, we are under pressure, we need to act fast," he said.
He made the comments after European leaders and their counterparts from African nations failed to reach an agreement on returning migrants and refugees to their country of origin.
The Schengen open-borders area has already been temporarily suspended by some European countries in a bid to monitor or control the flow of migrants and refugees across the continent.
The travel zone involves 30 countries, some of which are not in the EU.
Slovenia started building a razor-wire fence along its border with Croatia on Wednesday, while Sweden has reintroduced border controls on its southern border and Denmark is said to be considering implementation of similar checks.
German Chancellor Angela Merkel meanwhile has come under fire from her close ally Finance Minister Wolfgang Schäuble for her management of the crisis.
"I don't know whether we are already at the stage where the avalanche has arrived in the valley below, or at the stage when it's in the top third of the slope," Schaeuble said on Wednesday.
Some 800,000 asylum seekers are expected to arrive in Germany this year.
African delegates at the conferences rejected demands by EU leaders to sign up to "readmission deals" to take back failed asylum seekers and appeared to use their position as a bargaining chip by pressing for preferential trade deals, more visa allocations and development aid.
Only a voluntary plan to rehome migrants was reached at the end of the conference.
With winter coming, humanitarian groups are launching appeals for donations and aid to cope with the harsh weather conditions.
Save the Children media manager Caroline Anning described the conditions on the Greek Island of Lesbos.
"As the colder winter weather bites, there is a very real risk of hypothermia. We're already seeing children with respiratory illnesses, and during a recent cold spell our teams met kids with blue hands and lips, shivering in the lashing rain," she said.
CARE International's Emergency Response Team leader Iljitsj Wemerman, who is currently working in Croatia, said the organization needs urgent aid.
"We urgently need more shelters, blankets, winter clothing, water and food. Otherwise, we are likely to see refugees dying of hypothermia, pneumonia and other diseases," he said.
You can share this story on social media: