Far-right Britain First boasts 1mn Facebook 'likes', double Conservatives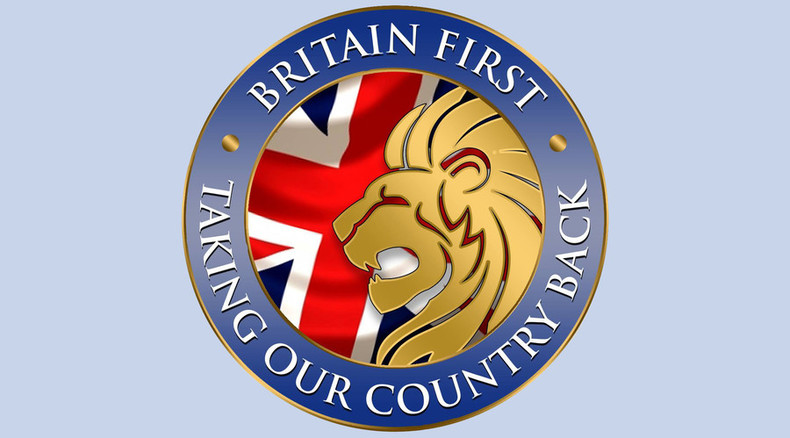 UK far-right group Britain First claims to be the first British political party to receive over 1 million 'likes' on its official Facebook page.
Though Britain First's public events and rallies are sparsely attended, it claims its social media popularity indicates the tide is turning in its favor. However, many have questioned the significance of the group's extensive social media following.
Matthew Collins, a researcher anti-fascist group Hope Not Hate told the Independent the group uses trickery and deception to gain likes from users who may not even realize what they are signing up for.
"They don't really have any traction in terms of positive messages, they have very little footprint in the real world and no engagement at all in real politics. Their candidate in the Rochester by-election received just 56 votes," Collins said.
In recent weeks, the controversial group has racked up headlines for a slew of publicity-baiting stunts.
Last week, after local authorities cancelled a Britain First event due to "risk of public disorder," Britain First leader Paul Golding compared the group to "war heroes."
"Just like our war heroes fought for freedom and justice against tyranny, we find ourselves in the same boat on Remembrance weekend of all weekends," Golding wrote in a Facebook post just days before Remembrance Sunday
The group was also asked to delete two pictures of British soldiers and Sea Cadets from its social media sites by those did not want to be associated with their message.
The group which describes itself as "a fighting movement with bulldog spirit," attracted attention after its social media posts, which typically include patriotic sentiments combined with Islamophobia and xenophobic messages, began to go viral.
Britain First said on Facebook its 'likes' indicate it is "almost twice as big as [its] nearest competitor" on the site – the Conservative Party with 540,000 followers. Labour has a 400,000 'likes'.
Britain First candidates have run for positions in local and national government as well as the European Parliament, but have never held elected posts.