UK denies Palestinian medical experts entry-visas to speak at conference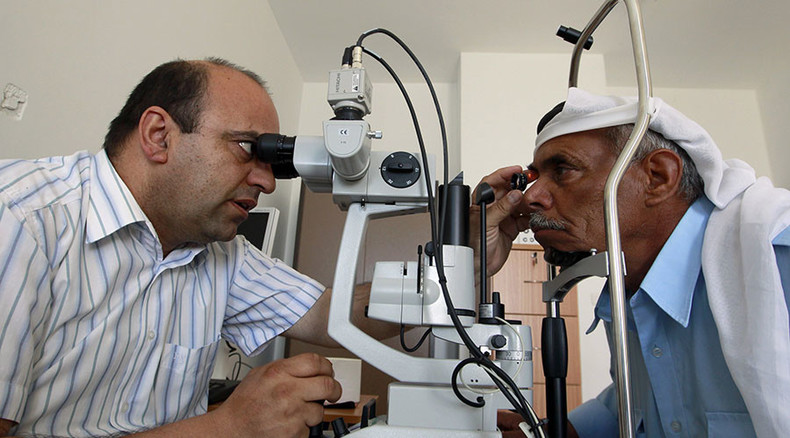 Britain has denied entry visas to a group of Palestinian medical professionals expected to speak at a conference on mental health at Kingston University, South West London.
Four mental health professionals employed by the Ministry of Health in Gaza, who were booked to speak at the event this weekend, were denied visas by British authorities, the Independent reports.
A psychologist from Bethlehem University, Dr Nahida Al-Arja, also had her visa application rejected.
It remains unclear why the applications of Ministry of Health employees were rejected, though the Independent indicates Dr Al-Arja's visa was denied because she did not complete the application properly.
The conference is meant to bring together groups of mental health workers, social workers and academics to "evaluate mental health practices in war zones."
A representative for Kingston University told RT that the event will proceed as planned.
The UK Palestine Mental Health Network, co-organizers of the conference, wrote of the decision in the Independent: "We urge the UK authorities to reverse this decision immediately, and to nurture, rather than undermine, urgently needed psycho-social support services for the people of Gaza."
READ MORE: Palestinians file new evidence of Israeli 'war crimes' to International Criminal Court
The conference's co-organizer and Palestine Trauma Centre (PTC) director Dr Mohamed Altawil said: "This refusal is completely unjustified and a direct abuse of basic human rights. Neither will it help peace and conflict resolution in the area.
"The people from Gaza were being sponsored by the World Health Organization to come to the UK. The British consulate in Amman refused them because they thought if they arrived in London, they might not go back to Gaza. Another reason, they said that they do not have sufficient finances. They mentioned in the refusal that they do not have right to appeal."