'Bogus bomb detectors' used in Sharm el-Sheikh hotels before Sinai plane crash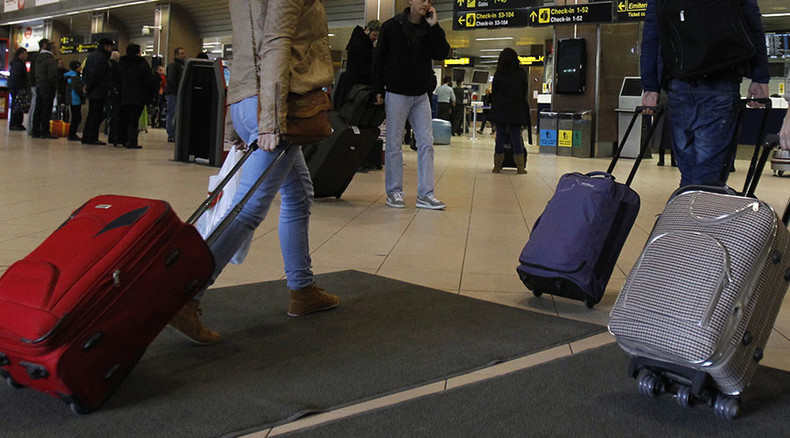 Bomb detectors used in Sharm el-Sheikh hotels as part of security procedures introduced to tackle terrorism have been exposed as "fake" by experts, it has emerged.
Hundreds of Britons are still stranded in the Egyptian resort after a plane carrying 224 people crashed in Sinai last week.
Foreign Secretary Phillip Hammond announced on Monday it is "highly likely" a bomb planted by Islamic State (IS, formerly ISIS) supporters caused the disaster.
A number of hotels in the resort have been using a wand-like aerial attached to a box to screen luggage.
Guards have been using the devices to sweep hotel guests, cars and luggage to ensure no explosive devices are kept in rooms or taken on to planes.
Experts, however, have revealed the supposed bomb detectors offer "no protection" whatsoever against terrorism.
This revelation means a bomb could have easily been smuggled into a hotel and planted in a passenger's luggage before the Russian jet crashed last week.
According to the Mail Online, the devices were being used to protect at least five top hotels in Egypt catering for Britons.
'Absolutely pointless'
Security analyst Paul Braver said the detection devices are "absolutely pointless."
"IS operatives planning an attack would be wise to them [the devices] and would know instantly that they offer no protection at checkpoints," he told the Sun.
"It's doubly disturbing that these devices seem to be a version of the gadget exposed as a crude con trick two years ago," he added.
Agreeing with Braver's comments, global security adviser Paul Biddiss concurred the devices are "utterly useless."
"The only use for these things would be as a deterrent, but they could actually cost lives if people believed they worked," he told the Mirror.
The revelation comes as Egyptian police investigate whether a hotel worker could be responsible for the suspected bombing of the Russian passenger jet.
'Security in airports needs tightening'
On Tuesday, Carolyn McCall, chief executive of British airline EasyJet, called for tighter airport security worldwide.
"I think that in some airports security is very tight and very strict. British airports do security very well," she told the BBC.
"But I think the foreign secretary, Philip Hammond, is right to point out that there are other countries that airlines fly to where it perhaps needs to be tightened.
"I think everybody would agree with that. It's not a blanket message, it's a very specific message about certain airports around the world.
"This will be a global thing, not just an Egyptian thing or a North African thing.
"And I think passengers will be happy about that and I think airlines will support that, because no one wants a security threat."
You can share this story on social media: