Ambivalent amber: 'Hermaphrodite' beer goes on sale in London to promote LGBT rights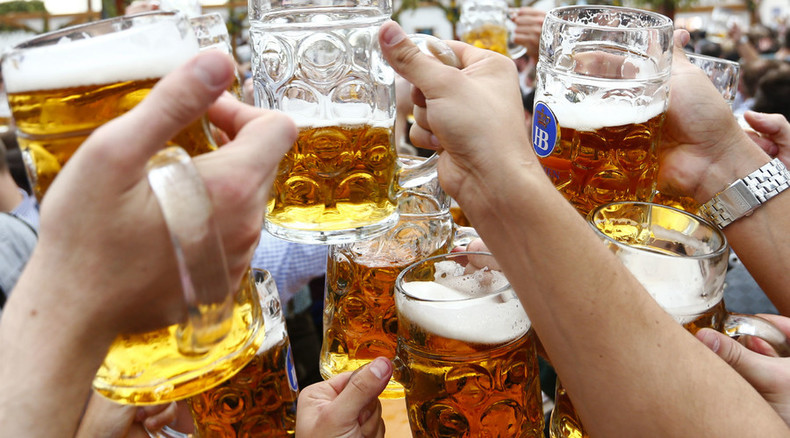 The first ever beer brewed with hermaphrodite hops will go on sale at a bar in London this week, with all proceeds from the "transgender" draft going to the LBGT organization Queerest of the Queer.
Produced using hops that have undergone a "sex change," the new beer is being classified by brewers as a "Kolsh," which means it is neither a lager nor an ale.
It will go on sale at the opening of BrewDog's latest venue in Soho, west London, which is known for its vibrant LGBT scene.
The brewers say the 4.6 percent alcoholic beer is designed to "take back" diversity in the industry.
The brew is called "No Label" to reflect its base of Jester hops, which are naturally prone to change sex. Usually only female hops are used for brewing and male hops are thrown away because they do not flower.
Profits from the sale of "No Label" will go to events organization Queerest of the Queer, which uses donations to support the LGBT community in London.
Queerest of the Queer says it will donate the funds to charities which help young people address gender issues.
BrewDog co-founder James Watt called the beer "a new level of innovation."
"No Label is a new level of innovation in beer, smashing stereotypes surrounding the brewing process and using hops discarded by the brewing industry due to their 'gender issues,'" Watt said.
"Producing this non-binary, post-gender beer has been a long and careful process and we're sure that many so-called beer purists will question its legitimacy; but we care more about freedom than labels. Diversity makes everyone and everything richer."
You can share this story on social media: