'Radicalized' Ukrainian nationalist plotted attack on Russia's London embassy, court hears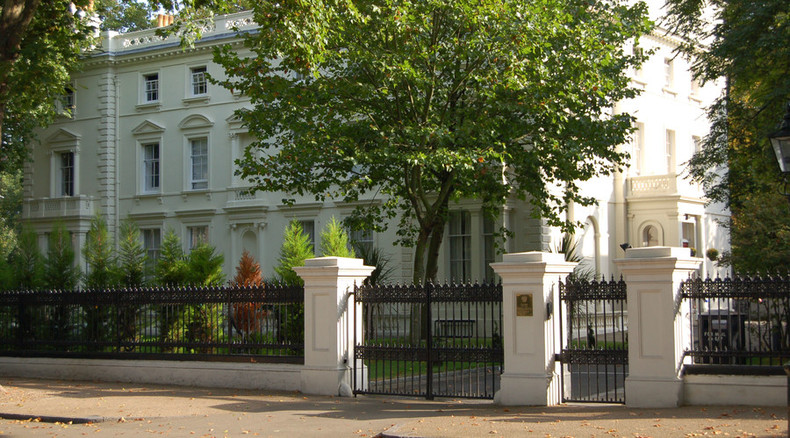 A Ukrainian nationalist planned an attack on the Russian embassy in London after being "radicalized" by the conflict in eastern Ukraine, a jury at the Old Bailey heard Tuesday.
Vadim Bezkorovainiy, 35, from Luton, visited the embassy three times during March 2014. Prosecutors say these were reconnaissance missions ahead of an attack.
Bezkorovainiy was found to be in possession of video and image files which suggested he was planning a violent attack, the court heard.
The jury heard that Bezkorovainiy had been radicalized when visiting Ukraine.
Read more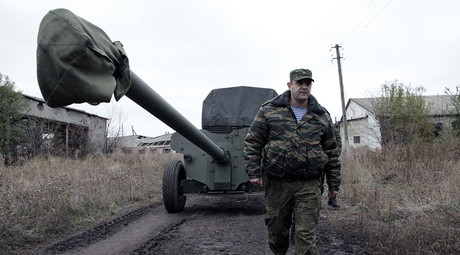 Police also discovered handwritten notes at the father-of-two's home, which prosecutors said contained a draft of a press release or speech to be given after the attack.
One of the notes recovered from the defendant's home contained a stark warning.
"Being under the constant cover and surveillance by Scotland Yard, the Russian Embassy in London did not manage to avoid destruction ... Security ended up powerless. Now one can imagine what will happen to Moscow, St Petersburg, the regional centers, if we redeploy fighters who are simply going to smash everything around them," it read.
Bezkorovainiy denies charges of preparing an act or acts of terrorism.
"This case involves what the Crown say was a deliberate and definitive course of action by this defendant in preparation of an act or acts of terrorism," prosecutor Robin Sellars said.
"You will hear that he carried out protracted research on the internet into the manufacture of detonators and explosives of varying strengths and effectiveness. That was all with a political target in mind – to promote his political motive and ends at the time," he added.
A laptop taken from Bezkorovainiy's house contained evidence of internet searches for explosives and flamethrowers, the court heard.
Sellars said the defendant travelled to Ukraine between September 2012 and January 2013 to "potentially fight in the tensions," which were escalating at the time.
"This is of significance as the Crown alleges that in effect his exposure to the tensions in that region firsthand had the effect of radicalizing Mr Bezkorovainiy to the extent that he decided to take matters into his own hands once back in the UK.
"The Crown says everything is moving towards one ultimate conclusion – this is someone exhibiting radicalized behavior."
The trial continues.