The mists of Avalon? Planes flying out of thick fog at Heathrow Airport (VIDEO)
Published time: 3 Nov, 2015 08:05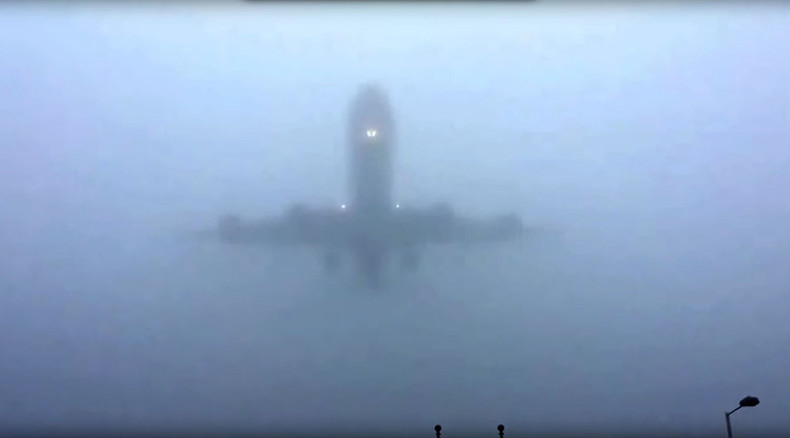 Amid very poor visibility, planes seem to be emerging out of nowhere – and a YouTube video shows aircraft flying out of thick fog as they land in Heathrow Airport in London.
Heavy fog has been creating chaos for commuters, causing disrupted train services and dangerous driving conditions since Sunday.
The Met Office issued a yellow warning for much of England and Wales, citing "poor visibility" of less than 100 meters at times, and "hazardous conditions."
Heathrow Airport canceled the majority of its flights on Monday, and wrote on Twitter on Tuesday that though the visibility had "improved," it was still advising customers to consult their airlines before coming to the airport.
READ MORE: Stranded! #LondonFog leads to canceled flights, disgruntled commuters (PHOTOS)
Flights were also canceled at London's Gatwick Airport, while the capital's City Airport was closed to all routes. Even those traveling to work by cable car and by railway were affected by the haze.
People posted photos of the mist on Twitter, with many using the hashtag #LondonFog. The users said that London's iconic places such as Tower Bridge, the London Eye and the famous Shard skyscraper disappeared in the fog.