Porn filters: Cameron vows to protect internet censorship from EU law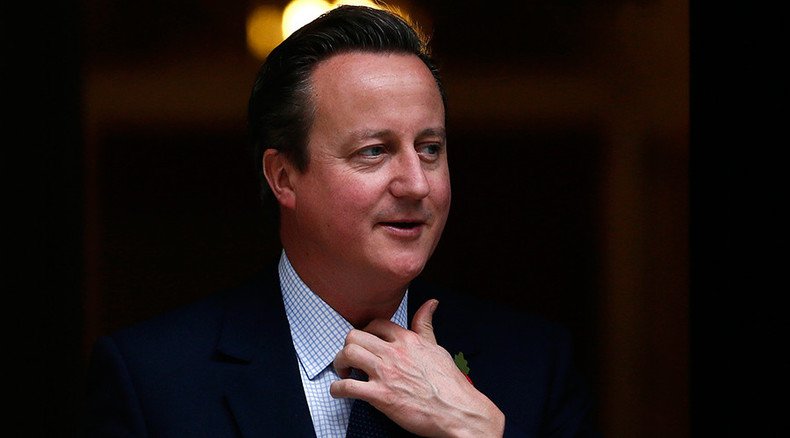 Prime Minister David Cameron has promised to counter a European Union ruling that branded his internet porn filters illegal. He reiterated his stance that children must be protected from adult material online.
The EU ruling states that information must be allowed to travel through the internet "without discrimination, restriction or interference." The measures are intended to allow data companies to reduce roaming charges.
The British government says it will protect internet companies from the EU laws and make it a legal right for the firms to use porn filters.
Speaking in the House of Commons on Wednesday, Cameron said parents should be able to control the materials their children are exposed to.
"I think it is absolutely vitally important that we enable parents to have that protection for their children from this material on the internet," he said. "When I read my Daily Mail this morning I spluttered over my cornflakes because we work so hard to put in place these filters."
Cameron said his government had secured an opt-out on Tuesday, which would allow family-friendly filters to continue.
"And I can tell the House that we will legislate to put our agreement with internet companies on this issue into the law of the land so that our children will be protected," he added.
Cameron initially pledged to take action over online pornography in 2013, saying explicit online material is "corroding childhood."
Major internet companies have since agreed to contact customers about the use of filters to prevent children from accessing inappropriate material.
The measures proved successful until the EU ruling on Tuesday, which would have forced companies to "treat all traffic equally, without discrimination, restriction or interference."
Eurosceptics criticized the EU ruling, arguing it would take away Britain's power to censor explicit material.
You can share this story on social media: