Millionaire Andrew Lloyd-Webber flies first class to vote for austerity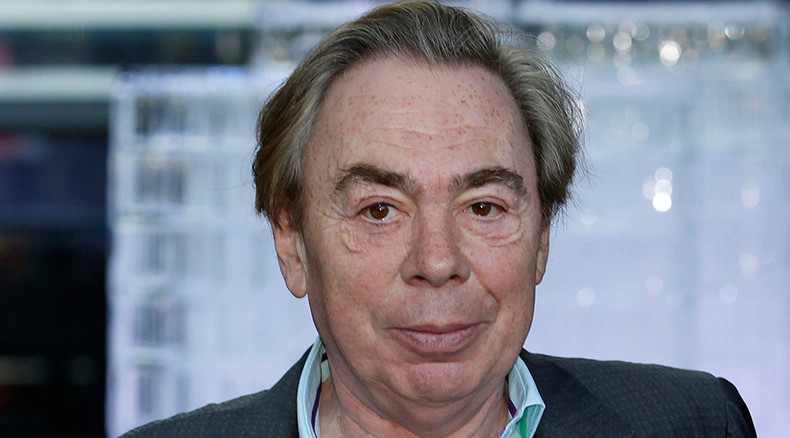 Millionaire musicals producer Andrew Lloyd-Webber flew first class from New York to exercise his House of Lords vote in favor of cuts to tax credits, which critics say could plunge poor families into hardship.
Lloyd Webber, who is said to have a fortune to the tune of £650 million, has been a peer in the House of Lords since 1997 and last voted on the same sex marriage bill in 2013.
He flew back into the UK to register his vote against fellow peer Baroness Hollis' motion to delay Chancellor George Osborne's tax credit reducing bill for three years. Ultimately Hollis' motion was successful despite the theater producer lending his weight to the legislation.
A spokesman for Lloyd-Webber said that the multi-millionaire had flown in to see the opening night of his show 'Cats,' but also voted in the debate.
"He voted last night because he feels that it is important for democracy that the House of Lords should not override decisions made by the elected House of Commons," the spokesman said.
The failed attempt to push through the reforms had led to a stand-off between the Lords and MPs.
On Tuesday, Prime Minister David Cameron promised a "rapid review" of the relationship between the House of Lords and the House of Commons after the unelected peers blocked government plans to cut tax credits on Monday evening.
Leader of the Commons Chris Grayling accused Labour and Liberal Democrat peers of trying to "wreck" the Conservatives' planned cuts by breaking with usual parliamentary convention.
He added that changes to the relationship between the two houses were long overdue.