UK economic recovery slows to worse-than-expected 0.5%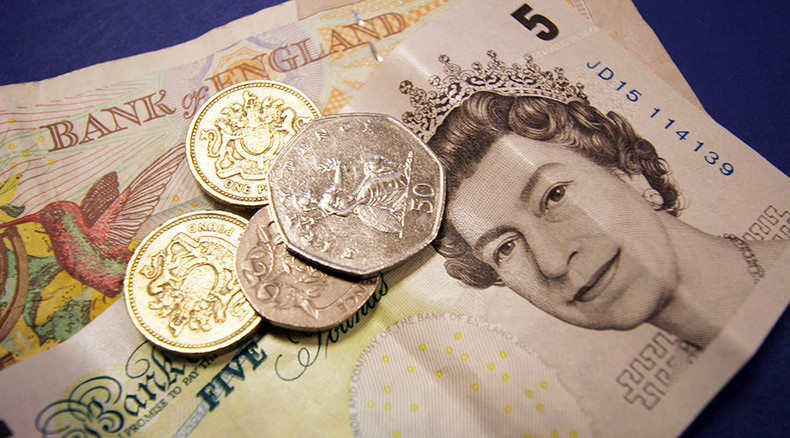 Britain's economic recovery slowed to 0.5 percent between July and September following a slump in construction, according to the Office for National Statistics (ONS). In response, Chancellor George Osborne said "tough decisions" will continue to be made.
The figure for the third quarter of 2015 is down from the 0.7 percent seen in the second quarter, and lower than economists' expectations.
Responding to the figures, the chancellor said the country will continue to make "tough decisions" regarding the economy.
"In the Autumn Statement we will take more steps to ensure we feel the recovery right across our country, make the long-term investments for the future and, crucially, continue to make the tough decisions required so that Britain lives within its means," he said on Tuesday, stressing that the UK's economy is still outperforming other Western economies.
Barclays' economists told clients that the 0.5 percent growth is "decent."
"The UK economy's momentum has begun to ease in light of increasing uncertainty and a weaker global environment, as we expected, but remains decent," they said in a note to clients.
Schroders economist Azad Zangana echoed that sentiment, saying the slowdown is "by no means a disaster."
The growth was almost completely driven by Britain's dominant services sector. Manufacturing shrank for a third quarter in a row, and construction suffered its biggest contraction in three years with a drop of 2.2 percent.
The ONS said the drop in construction output could have been influenced by particularly wet weather in August.
The UK's economy is now more than six percent larger than before the financial crisis, although manufacturing and construction have so far failed to return to pre-crisis levels of activity.
Sterling fell to $1.5309 after the report, before rebounding to $1.5325. This figure is 0.2% lower than on Monday.
The Tuesday report comes just one day after a Reuters poll indicated that economists have pushed back their average forecast of when the Bank of England will start to raise interest rates. They are now calculating it for the second quarter of 2016, instead of the first quarter.
Bank of England Governor Mark Carney said the decision will come into sharper focus at the beginning of 2016.