Military personnel warned off protest for Royal Marine murder convict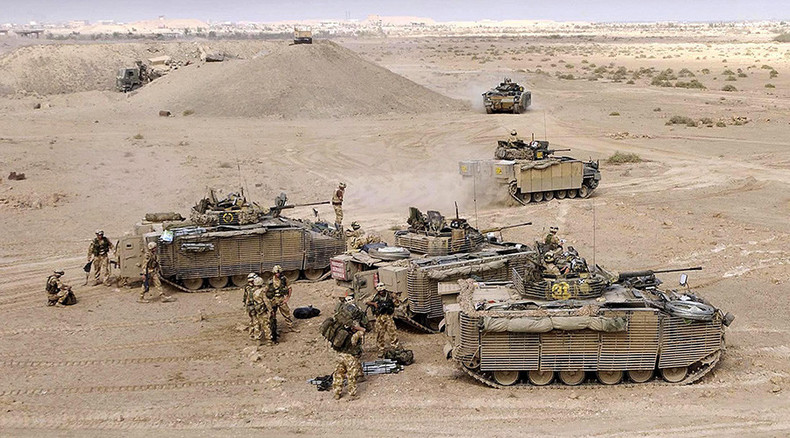 Serving military personnel have been warned by the Ministry of Defence (MOD) not to attend a protest planned in support of Sergeant Alex Blackman, a Royal Marine convicted of murdering a wounded Afghan 'insurgent.'
The protest is due to be held on Wednesday October 28, which is also the official birthday of the Royal Marines, in Parliament Square, London.
The Facebook group for the event claims that up to 1,300 people will be attending, including up to 800 service personnel, despite Armed Forces regulations forbidding serving soldiers, sailors or airmen from taking part in political protests.
In a statement on Monday, the MOD reiterated that "serving members of the military are given routine reminders that, according to the Queens Regulations RN, they are not to attend any political protests, marches, rallies or demonstrations.
"Any gathering which seeks to protest against a decision taken by the legal system or the government falls into this category."
Blackman was convicted of murdering a wounded Afghan fighter in September 2011 by firing into his chest at point blank range. He then quoted Shakespeare, telling the shot man to "Shuffle off this mortal coil, you c**t."
The event was captured by another soldier's helmet camera. Blackman was then recorded telling his companions to keep the killing to themselves because he had just broken the Geneva Convention.
As well as calling for his release, the group which is known as Free Our Royal Marine (FORM), intends to carry a letter from Blackman's family to No. 10 Downing Street.
In September, despite having a ten year sentence reduced to eight years, Blackman's legal team launched a new appeal with celebrity backing from thriller writer Frederick Forsythe.
In a statement released at the launch of the appeal, Blackman blasted the British Establishment for selling him out in the name of political correctness.
"At the end of my trial, the Establishment lined up to portray me as evil, because it suited them … to show the world how politically correct we are.
"I have been made a scapegoat for all that went wrong there."
Many of those agitating for his release claim that Blackman was merely doing his job. This is despite the fact that the wounded prisoner had already been shot by an Apache attack helicopter and was reportedly incapable of engaging in combat.
READ MORE: Royal Marine convicted of murdering Afghan 'insurgent' launches new appeal

It was recently claimed that a high-flying Royal Marines officer resigned over the case.
Confidential papers by Colonel Oliver Lee, reportedly seen by the Daily Mail in early September, argue that at the time of the killing a "serious breakdown of the sacrosanct relationship between command and commanded had occurred and that the chain of command was not only responsible for this but, more gravely, had willfully failed in its obligations and thereby been complicit in bringing the breakdown to pass."
Blackman was recorded at the time of the killing saying to his victim: "There you are… It's nothing you wouldn't do to us."
You can share this story on social media: