Family of Mark Duggan launch appeal against 'lawful killing' verdict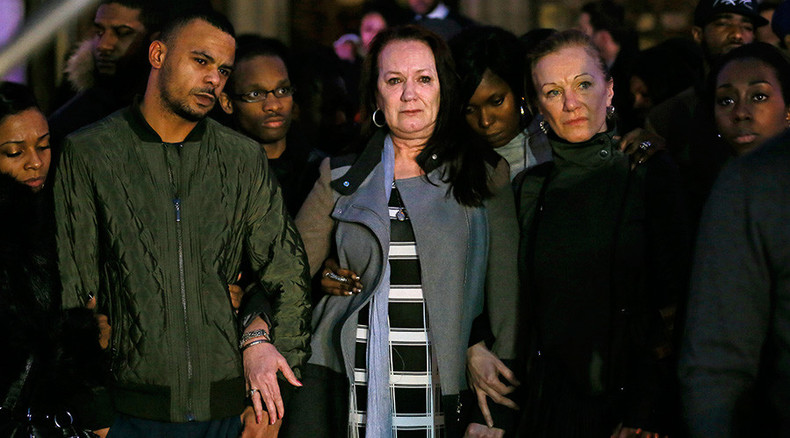 The family of Mark Duggan, who was shot dead by police in 2011, has been given the green light to appeal the High Court ruling that deemed he was "lawfully killed."
Family members will go to the Court of Appeal to challenge the decision made by the High Court in March after Lord Justice Sales granted their application on Tuesday morning.

They will challenge a decision made by three judges that an inquest jury was entitled to bring in its 8-2 majority verdict.

During his ruling, Sales warned the family that there was no guarantee their appeal would succeed, but noted that their case was "arguable."

"I am granting permission on the basis that there is a real prospect of success on appeal.
"I also consider a further compelling reason for the grant of permission is that the shooting dead of a suspect by police is always a matter for careful scrutiny," he added.

Duggan, a suspected member of the Tottenham Man Dem gang, was shot twice by officers who stopped the vehicle he was in on suspicion that he was in possession of a firearm.

No firearms were found about his person, but a hand gun was discovered 14 feet (4.2 meters) from his body after he was shot.
In March, the Independent Police Complaints Commission (IPCC) called for greater improvements to the police accountability, but cleared the officers involved of any wrongdoing.

The 500-page report stated Duggan was probably in the process of throwing away a handgun when he was shot.

The IPCC said the lack of audio or visual material "made it difficult, and on occasions impossible, to know with absolute certainty what happened."
It recommended that all armed response unit vehicles were fitted with radios and suggested that all communications during armed operations should be recorded.

Duggan's killing sparked riots across London, with consecutive days of shops being looted, buildings torched and police officers injured, by at least 200 demonstrators calling for more information about his death.

When the report was released, Duggan's mother Pam called it "waste" of resources.

"This report is another slap in the face for all the family. It's a waste of paper and a waste of ink. Yet again we've been let down"

The family had hoped "the IPCC would say the shooting could have been avoided," adding it was the "latest in a long line of disappointments," she said.