15yo teen arrested in British ISP TalkTalk hack investigation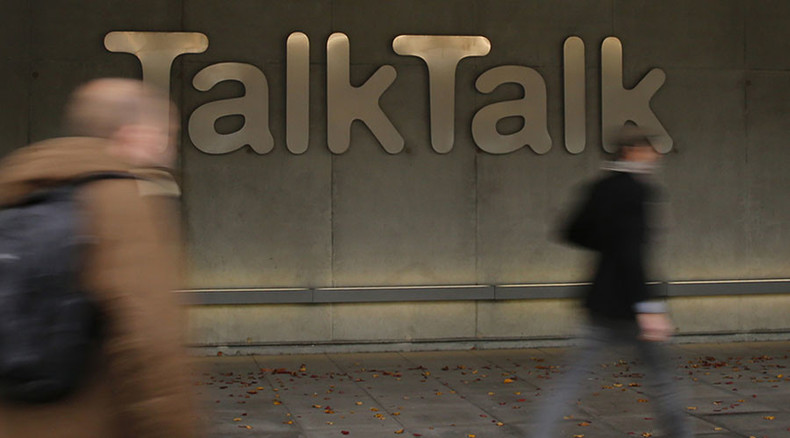 UK authorities have arrested a 15-year-old teenager who is believed to have been involved in last week's TalkTalk hack which compromised millions of user accounts and their personal data, including names, email addresses and some financial details.
Scotland Yard has confirmed that Metropolitan Police Cyber Crime Unit (MPCCU) officers, together with Northern Ireland's Cyber Crime Centre and the National Crime Agency, detained a 15-year-old teen in Northern Ireland on "suspicion of Computer Misuse Act offenses."
READ MORE: TalkTalk CEO receives ransom note from alleged cyber-hackers
"An arrest has been made in connection with the investigation into alleged data theft from the TalkTalk website," a spokesman for Britain's Metropolitan Police said.
The teenager is now in custody at a County Antrim police station where he is being questioned. Authorities meanwhile continue their search for the alleged hacker's address as the investigation into telecom company's website hack continues.
Wednesday's breach of British ISP TalkTalk potentially exposed customer data including names, addresses, account information and credit card/bank data of some four million registered users.
The probe into the cyberattack so far has revealed that sensitive financial information was "protected" at the time of the intrusion, the company announced Monday, downplaying the threat.
"Bank account numbers and sort codes (as you would find printed on a check) may have been accessed. But without more information, criminals can't use these to take money from your bank account. Even then, the chances are very small indeed," TalkTalk said in an issued statement on its website.
The company also confirmed that the Metropolitan Police had informed it of the arrest of a suspect in connection with the attack.
The telecommunications company's four million customers are now asked to monitor their accounts for any suspicious activity "over the next few months" and change their passwords.
TalkTalk Telecom Group plc is a provider of pay television, telecommunications, internet access, and mobile network services in the United Kingdom. Last week's hack was the third cyberattack to hit the firm in the past 12 months.