Military veterans 50% more likely to get motor neurone disease – study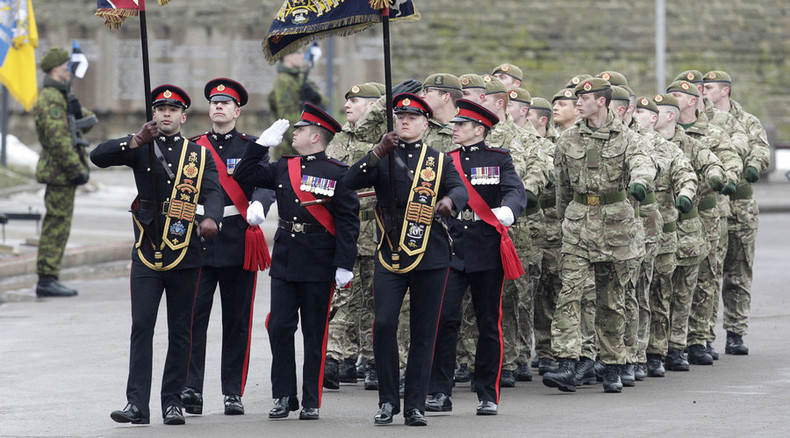 Veterans of UK military service are significantly more likely to develop incurable degenerative motor neurone disease (MND) than civilians, according to a new study by the University of Glasgow.
The researchers analysed 57,000 veterans born between 1945 and 1985 who served across the Armed Forces and for varying lengths of time.
The data was used alongside information from the Scottish Veterans Health Study to examine rates of death and hospitalization for the disease, which attacks nerves in the spinal cord and brain, causing increasing levels of paralysis.
READ MORE: Lariam: Military use of anti-malaria drug linked to 'psychotic behavior' probed

They found that veterans were 50 percent more likely to get the disease than those who had not been in the military, but were not able to establish a link to any particular deployment.
"This is an important study which has confirmed an increased risk in military personnel," lead researcher Dr Beverly Bergman said in the Journal of Occupational and Environmental Medicine, where the study was published.
"We also showed that there was a higher risk in everyone who had experienced an injury, but the risk was greater in people who had served in the Armed Forces."
While researchers could see no link to operational service in the Gulf conflicts, it is thought there may be a connection between the condition and higher than usual levels of smoking in the military.
"Because the cases occurred over such a long period of time, we are confident that there is no specific link to Gulf War service, although higher rates of military smoking may explain the increased risk. This is a very rare disease and veterans should not worry unduly."
A high incidence of motor neurone disease is only the most recent military health scare to hit the headlines.
In mid-October, the Commons Defence Select Committee announced an inquiry into the use and side-effects of the anti-malarial drug Lariam.
The announcement followed an investigation by the Independent newspaper which revealed more than 1,000 service personnel had been treated for psychiatric problems after being prescribed the drug since 2008.
Lariam is a once-a-week anti-malarial tablet which has been associated with psychotic behavioral side effects including depression and hallucinations.
The parliamentary group's statement read: "The Committee believes that this is a matter which merits further scrutiny. Therefore, it intends to take oral evidence on the use of Lariam by the Armed Forces. Details of witnesses and terms of reference will be announced in due course."