Lariam: Military use of anti-malaria drug linked to 'psychotic behavior' probed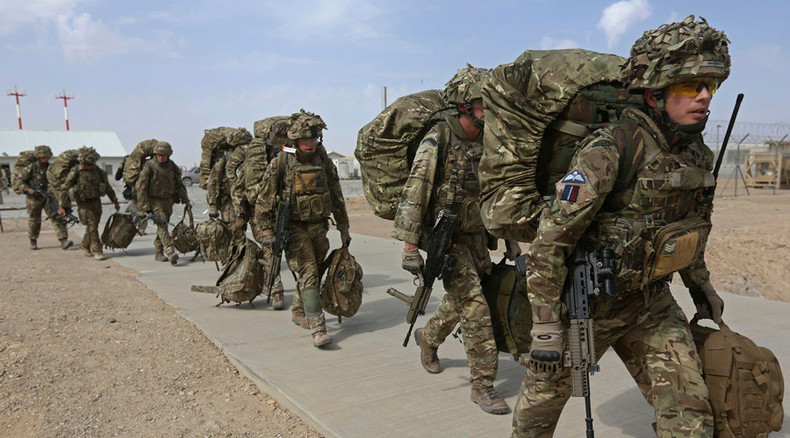 Health concerns over British soldiers who were given Lariam, an anti-malarial drug which can allegedly induce psychotic behavior, has prompted the Commons Defence Select Committee to hold an inquiry into Ministry of Defence (MoD) use of the drug.
The inquiry comes after an investigation by the Independent revealed more than 1,000 service personnel had been treated for psychiatric problems after being prescribed the drug since 2008.
Lariam is a once-a-week anti-malarial tablet which has been associated with psychotic behavioral side effects including depression and hallucinations.
A statement from the committee read: "The Committee believes that this is a matter which merits further scrutiny. Therefore, it intends to take oral evidence on the use of Lariam by the armed forces. Details of witnesses and terms of reference will be announced in due course."
The MoD has admitted the rate of military personnel seeking mental healthcare after taking Lariam is 3 percent higher than the rest of the general military population, with 6 percent of the drug users admitted for psychiatric treatment.
In a letter to committee chair Dr. Julian Lewis, Defence Secretary Michael Fallon said the use of Lariam is "under continual review."
"The health and wellbeing of our people is paramount, in this and all matters."
In August this year a Conservative MP called for a ban on the drug over fears for soldiers' wellbeing.
MP for Plymouth Moor View Johnny Mercer told the BBC he had received many letters from those working in the services claiming they had suffered from the adverse effects of the drug.
"I've had a letter about once or twice a week from not only constituents but people all over the UK who have suffered or know someone who has suffered, they believe, as a result of taking Lariam," he said.
"I just think we need to halt putting this drug out there for our guys and girls to use it until a proper study has been done, so that we know and more importantly our soldiers and their families know that this is a good defense against malaria and they can feel comfortable taking it," he added.
Mercer's opinions were backed up by Dr. Ashley Croft, a veteran who researched the effects of Lariam.
Croft says he believes a third of users suffer psychotic side-effects.
"If anybody was to ask me now should they take Lariam I would say definitely not – under no circumstances should you take Lariam to prevent malaria given that there are safer options available that will not cause you to run the risk," he told the BBC in August.
In 2012 a US soldier was charged with the murder of 17 Afghan civilians and the attempted murder of six more after allegedly suffering the effects of Lariam.
The incident triggered an emergency inquiry into military use of the drug in the US, following which it was banned.
You can share this story on social media: