Cameron shuns anti-obesity sugar tax, 'powerful food & drinks lobby' blamed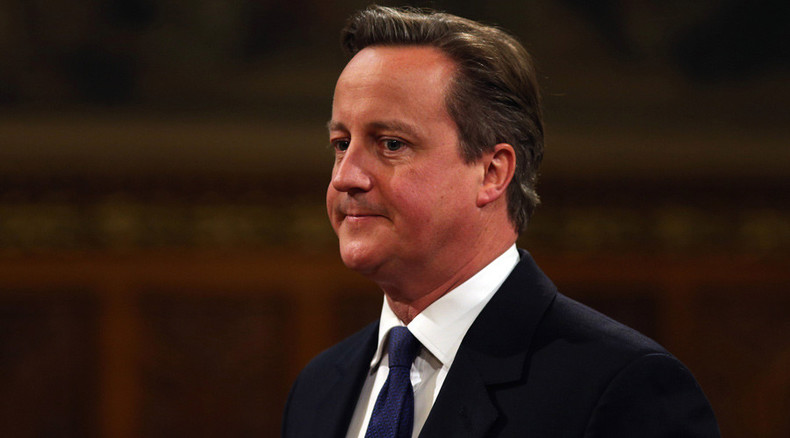 Prime Minister David Cameron has shunned a controversial 20 percent tax on sugar aimed at addressing obesity in Britain without even reading the official report backing the measures. Campaigners have called the move a "stitch-up."
A report from Public Health England, teased to the Commons Health Select Committee on Wednesday, demonstrated the tax would discourage individuals from buying sugary food and beverages associated with weight gain.
One government source said Cameron considered the tax a "blunt weapon" which would hit poor families and make food more expensive.
But activists claim Cameron has been dissuaded by corporations who would suffer if the tax was implemented.
On Wednesday evening it was revealed Cameron had hosted food giants Coca-Cola, Mars, Nestle and others at Downing Street last year.
"It is crazy to rule out a sugar tax without even looking at the evidence the government has commissioned," said Tam Fri, from the National Obesity Forum.
"You have to think he has been got at by an industry that doesn't want him to tax their products. If he made up his mind without waiting for the evidence lobbying is involved."
Celebrity chef and pro-sugar tax campaigner Jamie Oliver echoed Fri's sentiments, saying the report was ignored because of "pressures exerted by the powerful food and drinks lobby."
Government sources suggest Cameron will not consider putting the tax in place.
"We think there are more effective ways of dealing with this issue than hitting millions of families with higher taxes," one source told the MailOnline.
Another source said the tax was not an option for the PM.
"We are not considering a sugar tax. The prime minister is very clear on this. Public Health England might be interested in the idea – although it is not at the top of their list – but they don't have to consider the economic and political issues."
On Wednesday, Public Health England's (PHE) chief nutritionist Alison Tedstone told MPs her organization backs the tax.
"The higher the tax increase, the greater the effect," she said.
"The point of the tax is to nudge people away from purchasing these things and toward purchasing things that are more consistent with a healthy balanced diet," she added.
She said the review had examined evidence from other countries' sugar reduction policies, as well as experimental data about the impact of price changes in the UK.
Last week, Health Secretary Jeremy Hunt was accused of hiding the findings of the PHE report.
The Commons Health Select Committee questioned whether ministers opposed to the tax exercised political pressure to prevent the release of the review.
The report was originally due to be published last July, but was been held back for use in "ongoing policy development" and will be made public later this year.