Cyprus agrees to process 114 Syrian refugees who landed at UK military base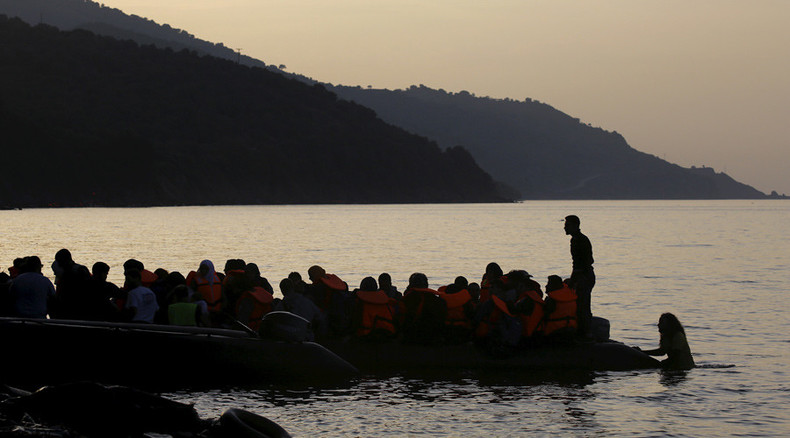 Cyprus has announced that it will process the 114 Syrian refugees who came ashore at a British military base in Cyprus on Wednesday, despite a statement from the UN saying they should be resettled by the British.
The refugees, including 28 children, arrived on the island, which hosts two large British military bases, Akrotiri and Dhekelia, on Wednesday morning. Their two boats were left stranded out at sea by people smugglers.
Despite arriving on the island without legal papers, the refugees were granted the right to stay temporarily.
On Thursday, the UN High Commissioner for Refugees issued a statement saying that Britain must take responsibility for their resettlement.
"Asylum seekers arriving directly onto the SBA [Sovereign Base Area] are the responsibility of the UK, but they would be granted access to services in the [Cypriot] republic at the cost of the SBA," the agency said.
The statement references the 2003 agreement between Britain and Cyprus which states that the UK will "endeavor to resettle persons recognized as refugees... in countries willing to accept those persons."
The UNHCR did not specify which countries the refugees and migrants should be resettled in – only that Britain must take responsibility.
The British Ministry of Defence (MoD), however, said it believes responsibility lies with the Cypriot government.
"At the moment, our key priority is ensuring everybody on board is safe and well," an MoD official told the Guardian.
"We have had an agreement in place with the Republic of Cyprus since 2003 to ensure that the Cypriot authorities take responsibility in circumstances like this."
A spokesperson for the Home Office echoed the MoD, saying it is "not our understanding" that the refugees should be given a home in the UK.
"The resettlement of refugees landing on the southern bases in Cyprus is not the responsibility of the United Kingdom."
Cyprus was a British colony until 1960. The British military, however, still operate out of the base, Akrotiri, on the island.
Due to the island's proximity to the Middle East, Akrotiri is currently being used as a launch pad for airstrikes against Islamic State.
Prime Minister David Cameron has pledged to resettle 20,000 Syrian refugees by 2020, but his response has been widely condemned as "too little, too late," as eastern European countries have struggled to cope with the influx of individuals fleeing war and violence.
The refugee crisis has been described as the worst since World War II, with some 11 million Syrians displaced by the bloody civil war, and thousands of others making their way to Europe from the Middle East and North Africa.
The first influx of refugees arrived in the UK earlier this month. The Home Office refused to confirm the exact number of refugees involved, however.
You can share this story on social media: