GCHQ handed new smartphone-hacking legal powers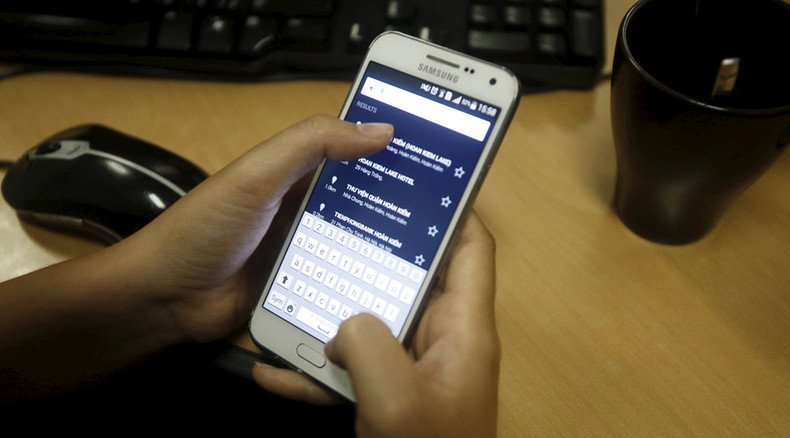 Spy agencies in Britain will be given the explicit right to hack into smartphones and computers as part of a new law being introduced by the Conservative government.
Security services MI5, MI6 and GCHQ can already access electronic devices by exploiting software security vulnerabilities, but the legal foundation for the practice is under scrutiny.
New powers laid out in the Investigatory Powers Bill, due to be introduced in Parliament next month, will give spies a solid legal basis for hacking into computer systems, according to the Times.
The revelation has sparked criticism from human rights group Liberty, which accuses the government of giving spy agencies "unlimited potential" to act against citizens.
The bill, which was announced in the Queens' Speech following the general election, is likely to include the new Snooper's Charter, according to privacy campaigners at the Open Rights Group.
British spies will be able to hack into a person's "property" through backdoors in the software. Once inside, intelligence agents can install software that allows them operate microphones to eavesdrop on conversations and even control the camera to take photographs of targets.
The government admitted in February that MI5, MI6 and GCHQ were hacking into computers, servers, routers and mobile phones using the Intelligence Services Act 1994, which does not give explicit authorization for such practices.
Independent reviewer of terrorism legislation Dave Anderson QC recommended in June that new legislation be introduced to clarify give intrusive hacking a firm legal basis.
Anderson said that hacking presents a "dizzying array of possibilities to the security and intelligence agencies."
While some methods are appropriate, "many are of the view that there are others which are so intrusive that they would require exceptional safeguards for their use to be legal … A debate is clearly needed," he said.
The investigatory powers bill will give agents explicit powers to interfere with "property" once they have obtained a warrant from the home secretary.
Digital evidence expert Peter Sommer said the powers circumvented encryption technology.
"Increasingly, [intelligence agents] can't read communications sent over the internet because of encryption, so their ability to get information from interception is rapidly diminishing. The best way around this is to get inside someone's computer. This is an increasingly important avenue for them," he told the Times.
Jack Welch of Liberty slammed the legislation for working against British citizens.
"Hacking … carries unlimited and untested potential for government to act against the security and economic interests of its own citizens, whether consciously or otherwise," the legal director said.
Human rights organization Open Rights Group has launched an online petition against the bill.
"Do we really want to live in a country where the police tries to access all of our texts and WhatsApp messages to our loved ones, the emails from our friends, the Facebook messages we've sent and the Snapchat photos our friends send us?" the petition asks.
"We'll have to wait and see for the precise details of the Home Office's plans but we might see them attacking the encryption technology that helps keep our messages and web browsing secure."
A Home Office spokesman said on Tuesday the draft legislation would "update the legal framework governing the use of investigatory powers to ensure law enforcement and the security and intelligence agencies have the powers they need, subject to strong safeguards and robust, independent oversight."
You can share this story on social media: