Mother murders family to 'save them from turning into vampires'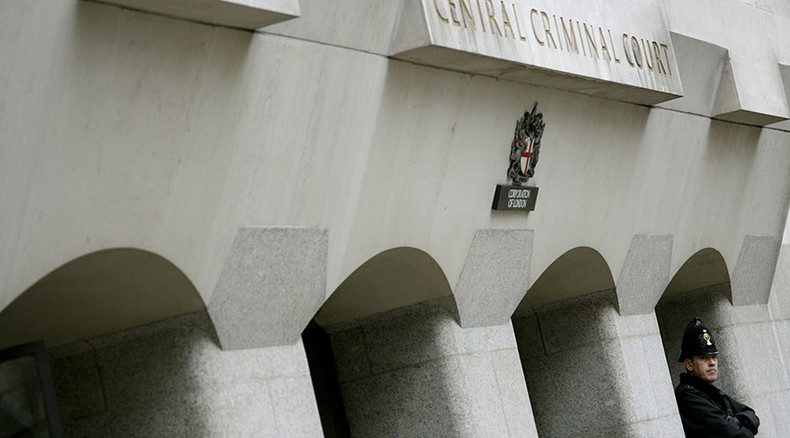 A woman who murdered her partner and their four-year-old daughter claims "a lightbulb in the ceiling" instructed her to stab them before they turned into vampires, a court has heard.
On February 19, Shelley Christopher, 36, who is believed to suffer from a serious mental illness, stabbed her 42-year-old partner, Richard Brown, and daughter, Sophia, to death in their west London family home.
Christopher believed she saw an "orange signal instructing her to kill" her family to save them from turning into vampires, according to a psychiatrist.
After receiving this apparent signal, she strangled and stabbed one of her children with a small knife, but the girl, who has not been named for legal reasons, managed to survive, according to prosecutor Crispin Aylett QC.
When her partner heard the commotion, he ran into the room to investigate, but Christopher was convinced he was also "one of them."
"You're a vampire," she told him, before stabbing him in the chest 26 times, the court heard.
'No, mummy!'
Once Brown was dead, she allegedly moved on to her four-year-old daughter, who cried, "No, mummy!" before being stabbed six times.
She then inserted wooden objects into all of their bodies.
Days after the killings, police forced their way into Christopher's home and found Brown dead in the bathtub and Sophia's body lying on a bed, holding a plastic flower.
Christopher is now on trial at the Old Bailey on two counts of murder and one of attempted murder, which she denies by reason of insanity.
'Tragic'
Speaking at the trial on Tuesday, Aylett said Christopher alleges she received a signal ordering her to murder her family.
"I'm afraid that this is a distressing case which you will find both terrible and tragic. Ms Christopher was later to tell a psychiatrist that, on the day of the killings, she had received a signal instructing her to kill her family in order to prevent the world from being taken over by vampires.
"The signal had come from a lightbulb in the ceiling. She had done – or tried to do – what she was told. After she had attacked each of them with a knife, the lightbulb had told her to put something wooden into each of their chests in order to stop them from becoming vampires.
"That Ms Christopher must have been mentally unwell at this time is borne out by the findings of the doctors who examined the victims. From Richard's chest cavity, the pathologist recovered part of a child's paint brush. The pathologist who examined Sophia's body retrieved part of a pencil."
Christopher, who is now in a secure hospital, had attended a mental health unit two days before and told staff she was convinced someone was out to get her. It is understood she rejected pleas urging her to stay.
A psychiatrist told the court Christopher had been suffering from paranoid schizophrenia when she committed the crime.
Aylett added that when a defendant enters a plea of not guilty by reason of insanity, it is for jurors to decide the case on the evidence, not a psychiatrist.
The trial continues.
Mental health services in Britain have been under severe pressure in recent years.
Over 1,500 mental health beds have been closed since April 2011, leaving many vulnerable patients without the full-time care they need.
Mental health charity Mind said the bed shortage crisis paints a "disturbing picture" of mental care services in some parts of England.
"This investigation paints a disturbing picture of the appalling state of crisis care services in some parts of the country," Mind CEO Paul Farmer said in a statement.