UK resisted Swedish efforts to interview Julian Assange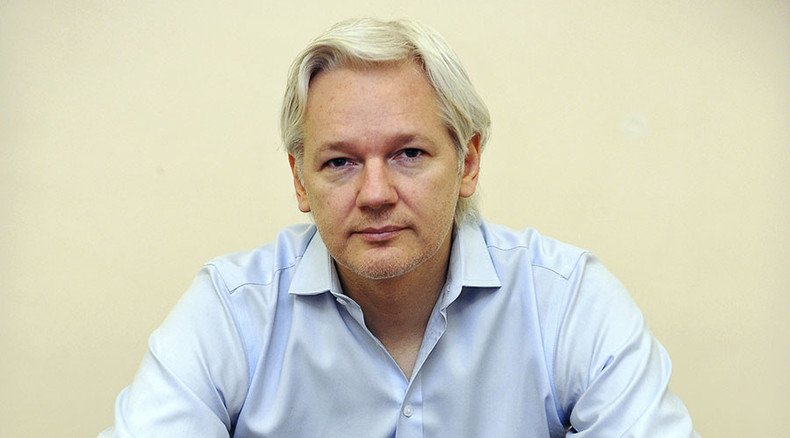 WikiLeaks editor Julian Assange has expressed shock at documents which appear to show the UK hindered efforts by Swedish authorities to interview him over sexual violence allegations.
The Italian newspaper L'Espresso accessed the documents, which consist mostly of correspondence between Swedish and UK authorities, through Freedom of Information (FoI) requests to both governments.
Assange has been in the Ecuadorian Embassy for three years after claiming asylum to avoid extradition to Sweden to face sexual offences allegations, two of which have since been dropped. Assange has always denied the allegations.
The Australian says he wishes to avoid extradition to the US where he would be tried for espionage and has repeatedly requested Swedish prosecutors interview him inside the embassy.
The email exchanges reveal some of the interactions between Swedish and UK authorities.
In 2011, it appears the UK's Crown Prosecution Service (CPS) told Swedish prosecutors it would "not be prudent" to interview Assange in the embassy.
Another email sent in January 2011 warned the Swedes that "any attempt to interview him under strict Swedish law would invariably be fraught with problems," while another, sent during the same month, said "please do not think that the case is being dealt with as just another extradition request."
In another message, Paul Close, a CPS special crime division lawyer, warned the Swedes that "even if the defendant was to consent to such an interview (by appointment) on a mutually agreed basis, the defense would without any doubt seek to turn the event to its advantage."
"It would inevitably allege it was conclusive proof that the Swedish authorities had no case whatsoever against him [Assange] and hence the interview was in the hope that he would make a full and frank confession."
"He would of course have no obligation (under English law) to answer any questions put to him," Close added.
Assange himself told the Guardian on Monday "this is astonishing."
"I have been on the phone with my lawyers all morning and they are as shocked as I am," he added.
The three-year uniformed police siege of the embassy, in which Assange occupies a small room, was recently called off having cost the public over £10 million (US$15.5 million).
LISTEN MORE:
You can share this story on social media: