Iraq War inquiry: Cabinet Secretary Heywood denies causing Chilcot delays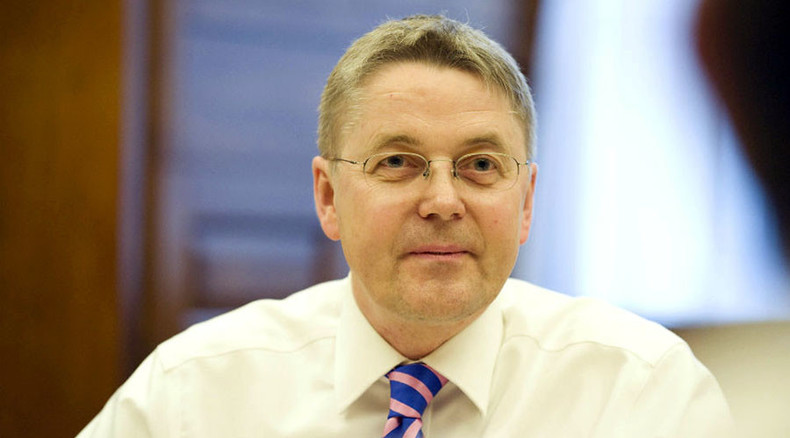 British Cabinet Secretary Sir Jeremy Heywood has fired back at critics who accused him of delaying the publication of the Chilcot Inquiry report into the legality of the UK's involvement in the Iraq War.
The report, which was commissioned six years ago, has faced repeated delays. Critics have suggested that by blocking the release of government papers, including correspondence between former Prime Minister Tony Blair and former US President George W. Bush, Heywood was in part responsible for holding up the report's publication.
"It frustrates me a little bit, to be honest, that I'm being accused of trying to get in the way, or covering things up, because that is just absolutely not the way in which I've approached it," said Heywood in an interview with Civil Service World published on Monday.
READ MORE: Blair promised UK support to US in Iraq 1 year before invasion – report
This summer, the inquiry, which is said to have cost taxpayers £10 million ($15.4 million), came under fire from the families of soldier killed in the conflict. The bereaved families threatened legal action in an attempt to speed up publication. Last week, inquiry chairman Sir John Chilcot promised to offer a timetable on the report's publication on November 3.
Heywood said although he "quite understands" the "anger and frustration" of those who have lost someone in the war, there was "very little" he could do.
"My role has been simply to work out which of the documents that the inquiry have seen should be published. And just to be very clear, any piece of paper they want to see, they can see. It's not a question of the inquiry not seeing material."
READ MORE: 'You have treated us with contempt': Soldiers' families demand Iraq Inquiry deadline
Heywood, who served as principle private secretary to both Blair and Gordon Brown, stressed the inquiry was given access to any document it requested, "no matter how sensitive."
"The current inquiry sees everything because they've got to see everything," he added.
This is not the first time concerns about Heywood's role in the delay have surfaced. He denied similar accusations when questioned by the Public Administration Select Committee in January.
Chilcot, who has defended the report's slow progress, attributed the delay to "Maxwellization," a process which allows witnesses the right to respond to the report's claims.
Heywood's comments came in the wake of the publication of a leaked memo indicating Blair had committed the UK to joining the US invasion of Iraq a whole year before it began. The document, which was published in the Daily Mail on Sunday, was written in March 2002 by former US Secretary of State Colin Powell to then-President Bush.
"On Iraq, Blair will be with us should military operations be necessary … He is convinced on two points: the threat is real; and success against Saddam will yield more regional success," it read.
LISTEN MORE: