UN team to probe 'grave violations' of disabled peoples' rights under austerity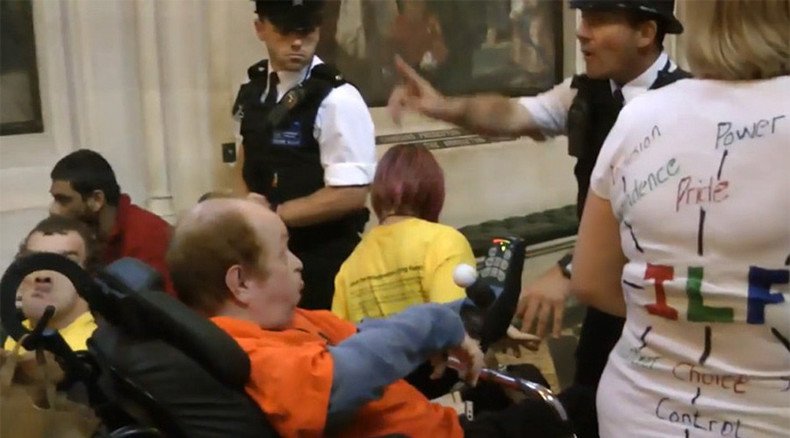 UN representatives will visit the UK within weeks as part of an inquiry into "grave and systematic violations" of the rights of disabled people, which have allegedly taken place under austerity measures.
The UN Committee on the Rights of Persons with Disabilities (UNCRPD) has been asked to intervene by campaign group 'Disabled People Against Cuts,' using a legal mechanism known as the Optional Protocol.
Britain is the first country to face a high-level inquiry by the UN committee. Disabled People Against Cuts began its application for an inquiry at the start of 2012.
"This is the first time any country has been investigated by the UN using the Optional Protocol so it will be, if nothing else, a very historic event," Linda Burnip, co-founder of Disabled People Against Cuts, told the Guardian, adding that the process was "long and arduous," with strict rules for proof of any claims made.
News of the investigation was leaked by Disabled People Against Cuts in September. UN inquiries are usually kept confidential, but UNCRPD confirmed it would be visiting the UK following the revelation.
A recording – allegedly from a former member of the CPRD – emerged online last week, saying the investigation had been launched.
The inquiry follows a string of scandals involving disabled people in the UK, including a rise in hate crimes which has been overlooked by police and the Crown Prosecution Service (CPS), according to former director of prosecutions Lord Ken MacDonald.
Additionally, Work and Pensions Secretary Iain Duncan Smith announced new plans to tax disability welfare payments last weekend, calling the plans "fair."
Meanwhile, Burnip says that "disabled people should not be the scapegoats for the financial mistakes of governments, should not be constantly told that there is no money to support them by millionaire politicians. We will not tolerate further erosion of our living conditions or our human rights, nor will we sit quietly while they try to take our rights away."
She added that austerity policies brought in by the Coalition government in 2010 rolled back disabled people's rights by a generation.
"[Prior to 2010] there was the Labour Party's independent living strategy, which wasn't perfect but was going in the right direction. Then, when the coalition came in, everything started going backwards. It's like 30 years of disabled people's rights have just been lost in five and a half years," she said.
Disabled people have been affected by cuts nine times more than most other citizens, according to a report by the Centre for Welfare Reform in 2013.
Disability protestors in wheelchairs clashed with police in a protest inside Parliament in June, demonstrating against government proposals to scrap the Independent Living Fund.
The group stormed across the central lobby in wheelchairs and mobility scooters, attempting to breach the Commons chamber.
One protestor, Sally Booth, said disabled people will be effectively made prisoners in their own homes if the fund is scrapped.
A Department for Work and Pensions (DWP) spokesperson refused to comment on statements regarding the UN investigation, but said it would continue to support the needs of Britain's disabled people.
"The government is committed to supporting disabled people, and continuing to spend 50 billion pounds a year on disabled people and their services," a DWP spokesperson told RT.
You can share this story on social media: