5,000 suicide bombings in 2015: Britain must do more to halt rise, say MPs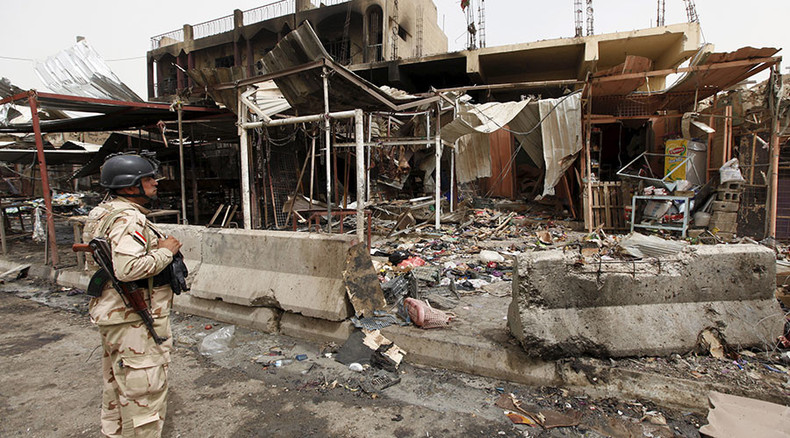 Suicide bombers must be addressed by the UK government, Scottish National Party (SNP) MP Roger Mullin told ministers on Wednesday. Around 5,000 people have blown themselves up in 2015, a rise of 45 percent on the same period in 2014.
Mullin told those assembled in Westminster Hall he was "drawn to this debate because of my judgment we have entered a new era that brings with it some horrendous developments of which child suicide bombers is, for me, the most awful."
The SNP minister pointed out that while the use of children as suicide bombers is a relatively recent phenomenon, the practice is on the rise.
One recommendation was that particular attention should be paid to unaccompanied minors among the migrant and refugee population arriving in Europe, fleeing conflicts in the Middle East.
Mullin also quoted data which suggested up to 5,000 people had blown themselves up since the start of the year.
He said the technological dominance of western nations plays a key role in the proliferation of the tactic. In the absence of conventional military means, those intent on fighting back in places like Iraq often resort to irregular methods like suicide attacks.
The debate saw a number of other recommendations put to the Foreign Office to deal with suicide bombings.
They include an increase in funding to examine the reasons and motivations behind suicide bombings and an effort to tackle social media glamorization of such tactics by extremist groups like Islamic State (IS, formerly ISIS/ISIL).
READ MORE: Powerful explosions kill dozens at peace rally in Ankara

During prime minister's questions on Wednesday, Labour leader Jeremy Corbyn expressed his sadness at the killing by suicide bombers of 97 people at a peace rally in Ankara, Turkey, on Saturday.
The attack wounded around 250 people.
Turkish authorities say they are using DNA from relatives of suspects to confirm the identities of the bombers.