'Breast ironing' ritual may be on rise in Britain, campaigners warn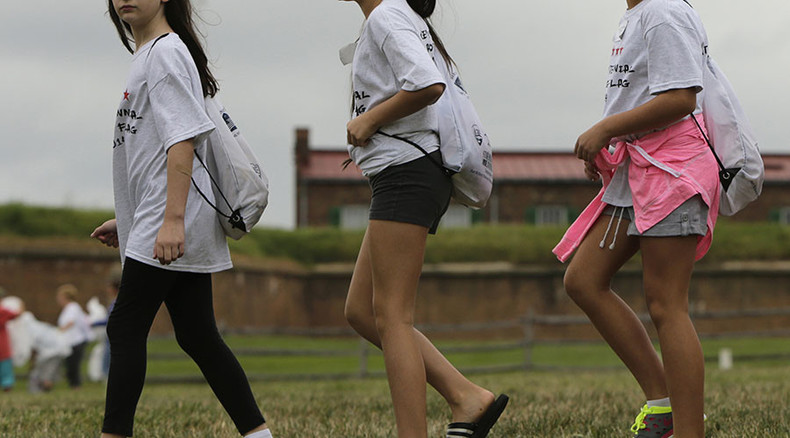 A brutal ritual where girls as young as 10 are forced to have their breasts pounded and burned with hot stones to disguise signs of pubescent development could be on the rise in Britain, campaigners warn.
Breast ironing, a process which involves using stones, hammers or hot spatulas to mutilate breast tissue, is often performed by mothers intending to prevent their daughters from being sexually harassed or raped.
It is mostly practiced in Western and Central African countries such as Cameroon and Nigeria, where many boys and men believe girls whose breasts have grown are ready to have sex.
The ritual, which experts say can lead to breast cancer, is growing at an alarming rate and has affected more than 3.8 million women across the world, according to a UN report.
There could be many more cases of this horrifying breast flattening technique in Britain.
'Thousands of UK girls may be at risk'
Speaking to the Independent, the UK National Committee for UN Women's London branch said breast ironing happens "under misguided intention to 'protect' women and girls from men."
In September, anti-female genital mutilation (FGM) campaigner and psychotherapist Leyla Hussein revealed she had met a woman in the UK who underwent breast ironing "because of her safety."
"A couple of years ago I met a woman who had not had undergone FGM, but had also suffered breast ironing. And this was in the UK in the 21st century – because of course, abuse knows no time and place," she wrote in Cosmopolitan magazine.
"The words 'culture,' 'tradition' or 'religion' might come up when trying to explain this absurdly harmful practice, but as in the case of FGM, these words are only thinly veiled excuses … I underwent FGM for my 'safety,' too.
"What an absurd world we live in when women's bodies are not considered safe in their natural state, and men are not considered responsible for controlling their own urges.
"In the UK, thousands of girls from Cameroon, South Africa, Nigeria, the Republic of Guinea, Togo and Côte d'Ivoire may also be at risk."
Severe health consequences come with breast ironing. It is extremely painful and can cause tissue damage. Medical experts say it can cause a woman to experience problems with breast feeding.
Findings from a GIZ survey show that 39 percent of Cameroonian women oppose breast ironing, while 41 percent support it.
'Sometimes I can't breathe'
Speaking to VICE France, Manuella, 9, who had her breasts flattened with a bandage to prevent them from growing, said at times she can't breathe.
"Sometimes, I can't breathe because the bandage is so tight. It scares me. I've had it on for a year. It's really hot, so I get spots everywhere. I don't understand why my mom does this."
The UN has listed the ritual as one of five under-reported crimes relating to sexual violence.
The CAME Women and Girls Development Organization (Cawogido) will be working with social services, MPs, health authorities and the police to tackle breast ironing in Britain.
You can share this story on social media: