'Dropping Saudi prison contract is human rights victory, now end arms trade!' – CAAT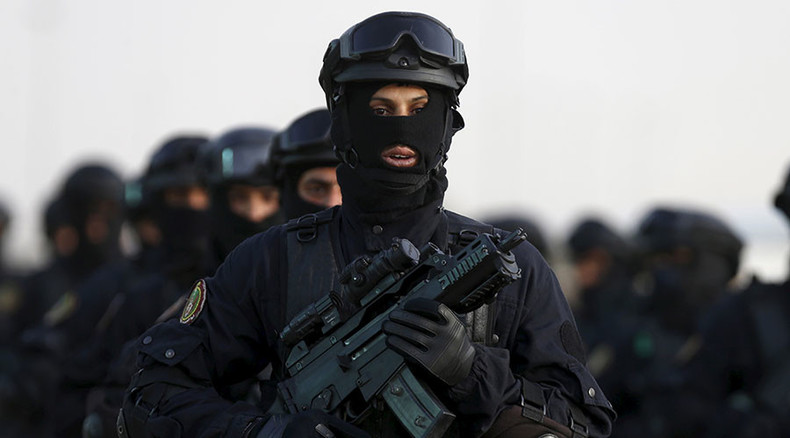 Prime Minister David Cameron's scrapping of a British contract to manage Saudi prisons is a victory for human rights crusaders, but UK arms sales to the Gulf regime must end as well, says the Campaign Against the Arms Trade (CAAT).
CAAT's Andrew Smith told RT that campaigners and the media had been instrumental in forcing the British government to drop the contract, but said there was much work still to be done.
CAAT claims at least £4 billion (US$6 billion) worth of arms licenses, including those issued for Typhoon fighter jets, tear gas, military vehicles and riot equipment, have been granted to Saudi Arabia by the British government since 2010, despite a long list of abuses.
"The decision to end the prison contract is a victory for campaign groups and activists," he said.
"Now it's time for the government to end arms sales to the regime and finally stop the long-standing policy of military and political support for a brutal regime that executes its critics."
Pointing to a recent poll of public opinion on arms sales, in which over 60 percent of those asked opposed selling weapons to Saudi Arabia, Smith said: "The great majority of the UK public wants to see an end to arms sales, now the government needs to listen to them."
"The human rights situation is dire and the UK government has repeatedly failed to say or do anything about it," he added.
Smith said an immediate arms embargo should be put into place and that political support for Saudi Arabia by the UK government should stop.
"How many more people will be tortured and killed before the UK government finally says enough is enough?" he asked.
READ MORE: Cameron ditches Saudi prison contract under pressure over human rights abuses

As well as pulling the plug on the prisons deals after sustained pressure from activists, the media, and some of his own ministers, Cameron has now promised to intervene in the case of 74-year-old Briton Karl Andree, who faces 350 lashes for breaking Saudi alcohol laws.
On Tuesday, his son Simon Andree told the Sun newspaper his father needs "medical care for his cancer and asthma, and there is no doubt in our mind that 350 lashes will kill him."