Cameron ditches Saudi prison contract under pressure over human rights abuses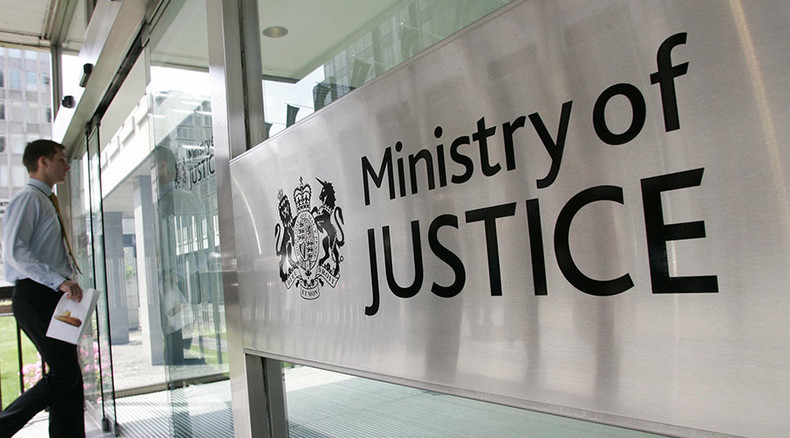 Prime Minister David Cameron has canceled a government contract to service controversial Saudi prisons through the Ministry of Justice's commercial wing after the plans came under sustained pressure from ministers, activists and the media.
"This bid to provide the additional training to Saudi Arabia has been reviewed and the government has decided that it won't be proceeding with the bid," a government spokesman announced Tuesday.
"The review has been ongoing following the decision that was announced earlier in September to close down the Just Solutions International branch of the Ministry of Justice that was providing some of these services."
To Gove's credit that Cameron was forced to cancel a £6m prisons contract with Saudi floggers. And discredit of Hammond & Grayling

— Kevin Maguire (@Kevin_Maguire) October 13, 2015
Tensions over the contract to service Saudi prisons had already spilled into a cabinet row between Foreign Secretary Philip Hammond and Justice Secretary Michael Gove, according to reports.
Hammond is said to have accused Gove of naivety after the former education secretary demanded the £5.9 million (US$9 million) deal to deliver services to the Saudi prison system be scrapped. The clash is said to have been so severe that it was raised at a meeting of the influential National Security Council (NSC).
The deal was set up by Just Solutions International (JSI), which is the commercial wing of the Ministry of Justice (MoJ), by Chris Grayling, Gove's predecessor as justice secretary.
Gove previously said the deal should continue because to cancel it would go against British government interests. However it has since been reported that he wants it canceled because of the Saudi justice system's practice of capital punishments including beheadings, crucifixions and floggings.
Gove sent a memo to Hammond on the topic, making the moral case for ending the deal. Hammond is reported to have called Gove naïve for wanting to do so.
The row was first reported by the Times newspaper, which quoted a source in Whitehall who said there had been "a robust exchange of views."
"The Ministry of Justice had human rights concerns; the Foreign Office felt this would have far bigger ramifications," the anonymous source added.
Though Gove's moral argument won the support of Conservative Business Secretary Sajid Javid when the issue was raised at the NSC, Prime Minister David Cameron is said to have backed proceeding with the contract.
The decision is being legally challenged by the Gulf Centre for Human Rights.
Cameron faced hard questioning last week over the pending execution and crucifixion of 21-year-old Ali Mohammed al-Nimr, who was arrested aged 17 for allegedly taking part in anti-regime protests.
In an interview with Channel 4 last Tuesday, Cameron appeared flustered when pressed on the issue of the execution and the UK's relationship with Saudi Arabia more broadly.
Al-Nimr's father, Mohammed, has also appealed to Cameron to intervene in his son's case, pointing out that the PM "is a father too."
READ MORE: 'Cameron is a father too': Dad of Saudi awaiting crucifixion appeals for PM's help

"I am so grateful to him and everyone else in the world who has campaigned on behalf of my son. I hope the matter can be resolved in a peaceful manner."
Al-Nimr also maintained that his son is innocent of the charges against him and had only confessed under torture.
"My son is completely innocent," he said. "He has denied all accusations against him and said so in court. My son is a peaceful man. They forced him to sign a confession for a crime he never committed."