'Cameron is a father too': Dad of Saudi awaiting crucifixion appeals for PM's help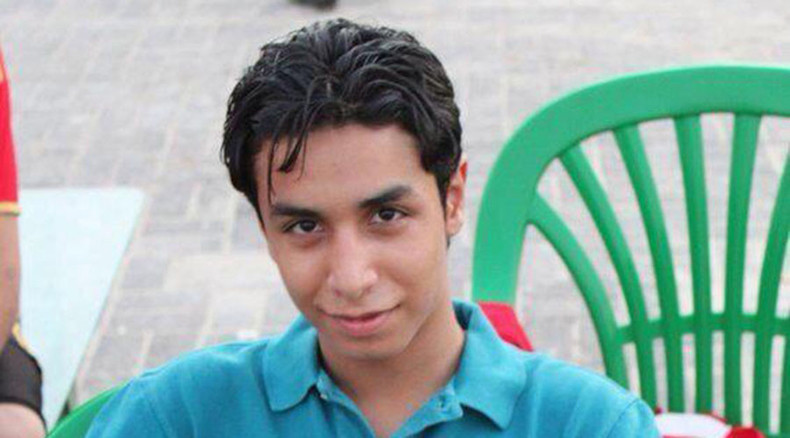 An intervention by British Prime Minister David Cameron could save 21-year-old Ali Mohammed al-Nimr from crucifixion by Saudi authorities, according to al-Nimr's father.
Al-Nimr was arrested for allegedly taking part in anti-government protests at the age of 17 and now faces a brutal death after the appeals process was exhausted.
His father, Mohammed al-Nimr, told the Guardian newspaper on Friday that al-Nimr was one of eight men sentenced to capital punishment for the same alleged offences. He said an intervention by David Cameron could save his son.
"I heard that Cameron has spoken about my son's case. I see this [as] a positive step. Our two countries have a warm and friendly relationship, so I expect this will lead to a good outcome. I hope that Cameron's intervention will have a positive effect on the Saudi royal family," he said.
In an interview with Channel 4 on Tuesday, Cameron appeared flustered when pressed on the issue of the execution and the UK's relationship with Saudi Arabia more broadly.
During his Labour party conference address, opposition leader Jeremy Corbyn also raised the case specifically, urging Cameron to intervene and to end a UK bid to provide services to Saudi prisons such as the one al-Nimr is being held in.
"Mr Cameron is a father too, so I know he understands what I am going through," Mohammed al-Nimr said.
"I am so grateful to him and everyone else in the world who has campaigned on behalf of my son. I hope the matter can be resolved in a peaceful manner."
Al-Nimr also maintained that his son is innocent of the charges against him and had only confessed under torture.
"My son is completely innocent," he said. "He has denied all accusations against him and said so in court. My son is a peaceful man. They forced him to sign a confession for a crime he never committed."