Britain must accept 75,000 refugees per year, Cameron told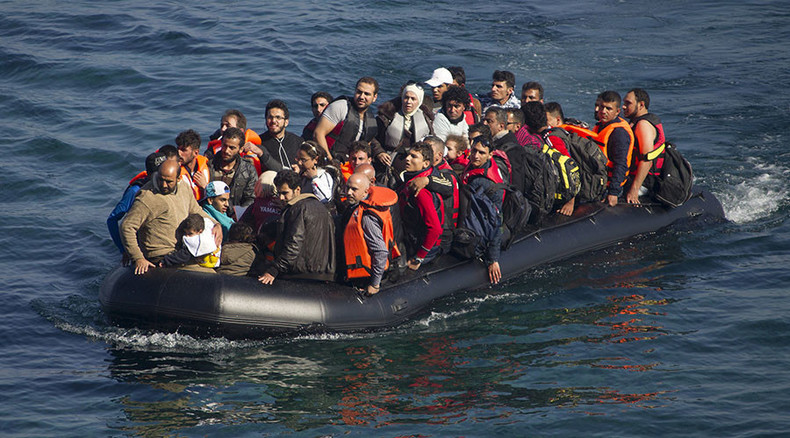 Over 300 senior legal figures have called the UK's response to the ongoing refugee and migrant crisis "deeply inadequate," urging the government to take in 75,000 refugees each year.
The former judges said current proposals to take in 20,000 Syrian refugees by the end of 2020 are "too low, too slow and too narrow."
The legal figures made the statement on Monday in a full page advertisement in the Times.
Their message to the prime minister states the UK has "lost its way," and its reputation as a safe space for refugees fleeing war had been diminished by the poor response to the crisis.
Signatories of the letter include former Lord Chief Justices Lord Philips and Lord Woolf, as well as one former Director of Public Prosecutions and a former independent reviewer of terrorism law.
Some 100 QCs also signed the letter, which also garnered support from law firm partners and leading academics.
The statement said that instability in war-torn countries and harsh penalties from airlines "created the conditions which drive individuals and families in the hands of people-smugglers with unseaworthy and overloaded boats or suffocating lorries."
Judge Catriona Jarvis, who signed the letter, told the BBC the UK has a far greater capacity for refugees than is currently being explored.
"Around the Balkan crisis we were receiving around 75,000 a year. It was within our capability. We managed it well," she said.
"We are the sixth or seventh richest country in the world, it is not beyond our capabilities to make the necessary changes to receive our share. International protection: it is a shared duty, a shared responsibility."
The letter comes as Labour MP Yvette Cooper criticized Prime Minister David Cameron's actions, accusing him of allowing Syrian children to "freeze to death" on Britain's borders.
She called for the UK to take 10,000 refugees over the next year, branding Britain's response "far too weak."
Cooper, who chairs the party's refugee taskforce, told a charity event on Tuesday the PM needs to engage with the crisis.
"As governments across Europe struggle to cope and the weather gets colder, it is no longer an option for the prime minister to turn his back and pretend this isn't our problem.
"We have to act. We cannot stand on the sidelines while children freeze to death on our doorstep. This is now the biggest humanitarian crisis to reach Europe since the Second World War, and every European nation needs to do its bit to help."
LISTEN MORE: