UK 'flexible' about manner & timing of Assad departure – Foreign Secretary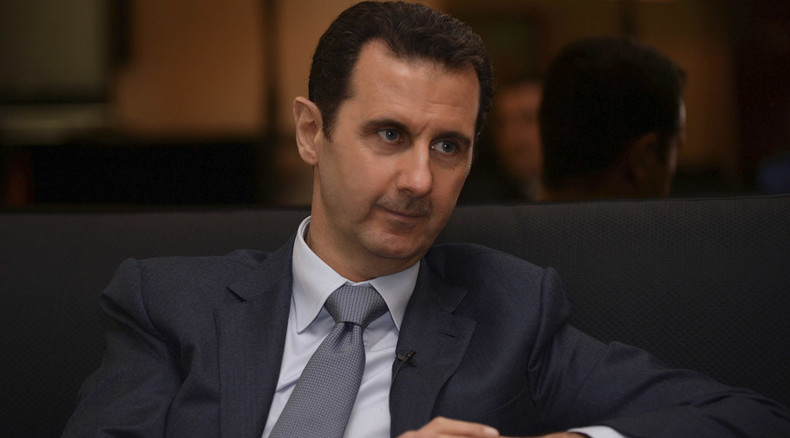 British Foreign Secretary Philip Hammond says Bashar Assad cannot remain in power, but the UK is flexible about how and when the Syrian president stands down.
Ahead of a meeting of European foreign ministers in Luxembourg on Monday, Hammond said, "We cannot work with Assad as a long-term solution for the future of Syria," but that it was possible to "be flexible" on the manner and timing of his departure.
Against a backdrop of Russian intervention in Syria, a move the UK government opposes, the Conservative government is pushing hard for a new vote on launching airstrikes of their own.
In 2013, Prime Minister David Cameron lost a vote to bomb Syria when he was headed off by Labour's then-leader Ed Miliband. At the time the target was Assad, but now the bombing would be aimed at Islamic State (formerly ISIS/ISIL).
On Thursday, Defence Secretary Michael Fallon told the BBC: "ISIL is organized and directed in northeast Syria [where it] is being targeted by America, French and Australian air forces."
He indicated the UK government wants to follow suit, saying "when we've got a consensus, we will go to parliament and have the vote."
But Stop the War Coalition convener Lindsey German has warned of the possible implications of such a vote.
"Stepping up intervention in Syria will only increase the violence, chaos and suffering there," she said last Thursday. "It will also lead to an increase in the number of people fleeing the already war-torn country."
LISTEN MORE: