Westminster hiding true scale of child poverty, says Scottish justice secretary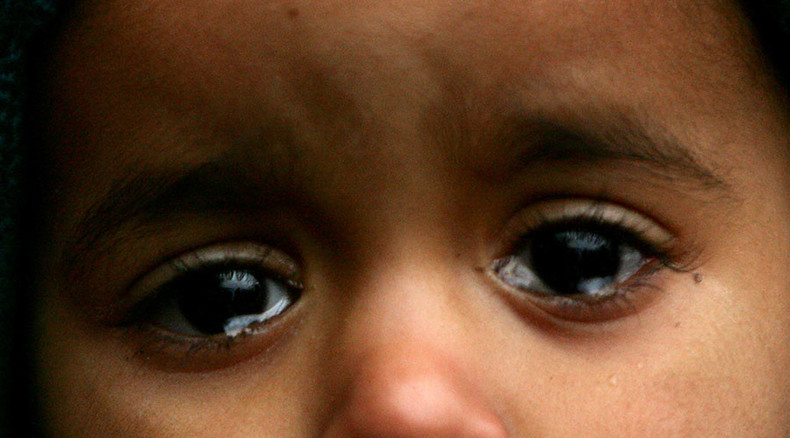 The British government is "sweeping the issue of child poverty under the carpet," Scottish Justice Secretary Alex Neil has warned. He said the impending cut to tax credits will be "devastating" to working families.
Neil made the remarks as new figures revealed more youngsters in Scotland are living in "material deprivation," meaning they are unable to afford basic items.
Neil blamed Conservative policies for the rise, accounting for 14 percent of Scottish children according to the Child Poverty Strategy report for Scotland.
The figure has risen to 140,000 this year, the report notes. This followed an rise of 20,000 to 130,000 in 2013/14.
"Over recent years, while relative child poverty has been falling, child low income and material deprivation has been increasing," the report said.
"While incomes for families with children have been increasing, this has not been reflected in improvements in living standards for all children."
The report also found the number of children living in relative poverty, before housing costs, is down 19 percent on the previous year.
But when housing is factored in, the proportion of children in relative poverty remains at 22 percent.
Neil said the results are "unacceptable" and called for further devolution from Westminster so the Scottish government can tackle the problem.
"Although the report shows progress being made in some areas, any child living in poverty is unacceptable," he said.
"The UK government is gearing up for devastating cuts to tax credits which will hit thousands of low-income working families next year.
"It is also planning changes to the definition of poverty to exclude working poor households. The Scottish government rejects this approach.
"Whilst the UK government chooses to sweep the issue of child poverty under the carpet, we will continue to report on our measurement framework and will work with stakeholders to tackle child poverty."
"It is clear from this report that within powers devolved to the Scottish Parliament, we are making progress on the wide range of drivers that cause child poverty. We have argued against austerity so that the brunt of cuts are not on the backs of our poorest people," he said.
You can share this story on social media: