Police must 'do more' to prevent radicalization of children – family judge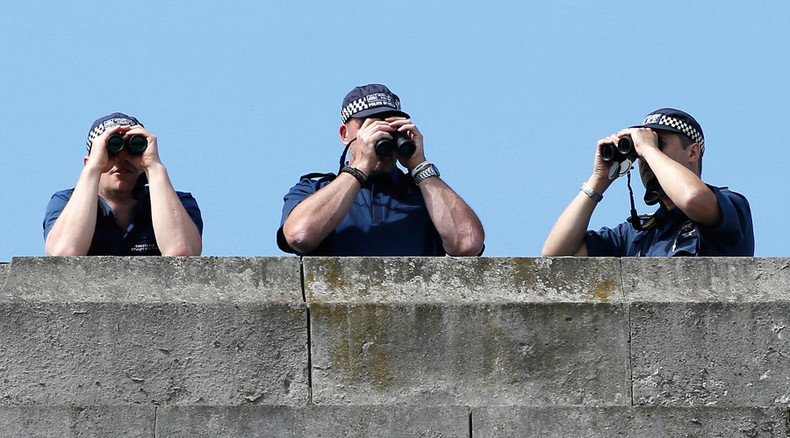 Senior family judge Sir James Munby has urged police to be more proactive in applying for court orders to prevent vulnerable British children from running away to join Islamic State in Iraq and Syria.
In the past year, there has been a rise in the number of young people being lured away by Islamic State (formerly ISIS/ISIL).
New government figures obtained by the Press Association show that out of the 796 individuals referred to a counter-radicalization scheme between June and August, 312 of them are under the age of 18.
On Thursday, Munby published guidance on how to tackle the situation. He said local authorities needn't be the only institutions to make interventions.
"Recent months have seen increasing numbers of children cases coming before the family division and the family court where there are allegations or suspicions," Munby said.
Many of the cases concerned children who were planning to travel to Syria or being groomed with a view to travel to Islamic State territory, according to Munby.
The judge said the children were believed to be at high risk of involvement in terrorist activities in Britain or abroad.
Only a local authority can start care proceedings, but Munby said any person with a "popular interest in the welfare of a child" can start proceedings under the inherent jurisdiction or apply to make a child a ward of court.
"There is … no reason why in a case where it seems to the police to be necessary to do so, the police should not start such proceedings for the purposes, for example, of making a child a ward of court, obtaining an injunction to prevent the child travelling abroad, obtaining a passport order, or [other orders]," he said.
Munby also warned that judges hearing child radicalization cases should constantly be aware that some of the information gathered by police is "highly sensitive" and its disclosure could put lives at risk.
Therefore, they should "avoid inappropriately wide or inadequately defined requests for disclosure of information or documents by the police or other agencies," he added.
"The family courts should extend all proper assistance to those involved in the criminal justice system, for example, by disclosing materials from the family court proceedings into the criminal process."
According to the Telegraph, the number of youngsters being reported to counter-radicalization schemes is expected to double in the next two years because of the "growing lure of ISIL."
Figures obtained by the Mirror in July show that a total of 918 children, 84 under the age of 12 and one as young as three, have been referred to the government's counter-radicalization schemes in the last three years.