3 child sex abuse victims 'on counseling waiting list' committed suicide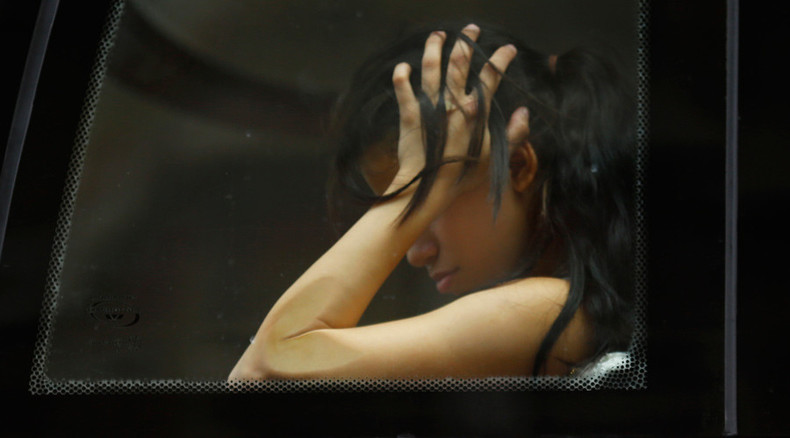 Three sex abuse victims desperate for help while on a waiting list to see counselors have committed suicide, a leading charity has revealed.
In 2014, sex abuse charity One in Four was forced to close its advisory waiting list for four months as it could not afford to pay counselors.
The charity found that over a period of four years, three victims who were placed on a waiting list resorted to taking their own lives.
One in Four warned that many sex abuse victims are not taken seriously and, as a result, they feel discouraged in coming forward.
Blaming the crisis on the criminal justice system, One in Four claimed survivors are being dealt with by young police officers who lack the necessary training to deal with sensitive cases.
'Major concern'
The charity's chief executive, Maeve Lewis, called the issue a "major concern."
"For the minority of cases that actually go to trial, victims consistently describe the experience as alienating and re-traumatizing," she said.
"Is it any wonder that fewer than 5 percent of child sex abusers are ever convicted?"
Lewis said there are "inconsistencies" across England on protection issues and poor assessments of risk.
In the past year, One in Four has counseled 116 sex abuse survivors, 43 families and advised 672 people.
They have also worked with 32 sex offenders. One third of these were partnered men aged 18 to 25.
The charity's annual review revealed that only 15 percent of its clients made a complaint to the police.
'Intervention programs stop re-offending'
Lewis described the number of men signing up to its Phoenix program for sex offenders as merely the "tip of the iceberg."
Over 50 percent of men who used the service had previously sexually abused children in their own families, they charity found.
"This means that there are dangerous individuals in every community in this country who are able to continue abusing children," Lewis said.
"We know that good intervention programs are effective and stop re-offending."
According to the National Society for the Prevention of Cruelty to Children (NSPCC), one in 20 children in Britain have been sexually abused, while one in three of them are "too scared" to come forward.
Over 36,000 sexual offenses against children were recorded in the UK last year. Over 90 percent of them were abused by someone they knew.
Research published in the Suicide and Life Threatening Behavior journal found that adults who were physically abused during their childhood are more likely to have suicidal thoughts.
In March, Home Secretary Theresa May said child sex abuse was "woven, covertly, into the fabric" of British society.