Cuts to 'bare bones' social services force elderly to go hungry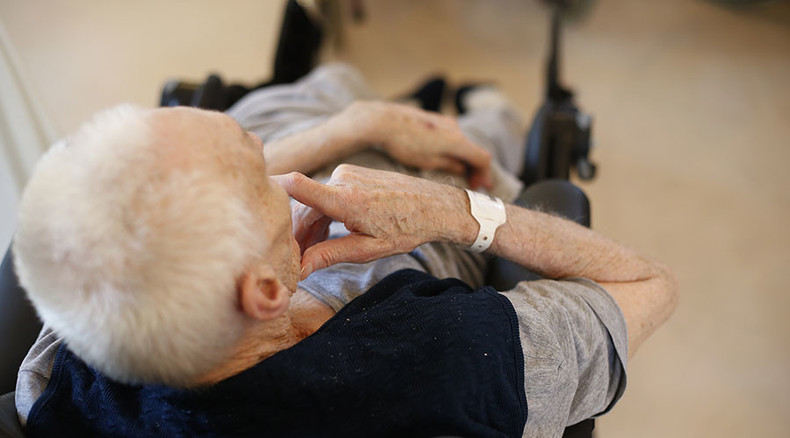 Elderly and disabled people in the care system are going without regular food and drink due to government budget cuts, a report has found.
A study by the Health and Social Care Information Centre (HSCIC) published on Tuesday discovered that care systems throughout the UK are failing to provide services for all those in need.
Tens of thousands of adults are being denied long-term care and are instead receiving short-term or temporary care, while over 1 million adults have been turned away.
Charities have blamed the Conservative government's budget cuts and called on Chancellor George Osborne to ensure elderly and disabled people receive adequate social care.
The report, "Community Care Statistics, Social Services Activity, England," found that of the 1.8 million requests for adult social care in the last financial year, only 36 percent resulted in people receiving care of any form.
Some 28 percent of people were turned down altogether while 31 percent were sent elsewhere, meaning 1.1 million vulnerable adults were turned away.
Only 8 percent of people who applied for support were provided with long-term care either at home or in a residential setting.
A survey published alongside the report found that 6 percent of elderly and disabled people receiving care – the equivalent of just over 40,000 people – did not always get adequate or timely food and drink.
One percent of the 70,000 people surveyed said that in addition to not receiving enough food or drink, they also felt their health was at risk.
Independent Age blamed the Conservative government's austerity agenda for causing the crisis.
"Today's figures paint an alarming picture of social care services cut back to the bare bones," the charity's chief executive, Janet Morrison, said.
"More than half (59 percent, or nearly 1.1 million) of people who ask for help from their councils receive no help at all or are given information and then signposted on to someone else – often a charity or community group.
"This is a direct result of £4.6 billion cuts to social care budgets since 2010 and comes despite an ageing population which is increasing the need for these services," she said.