MoD investigates 3 senior officers 'in affairs with same woman'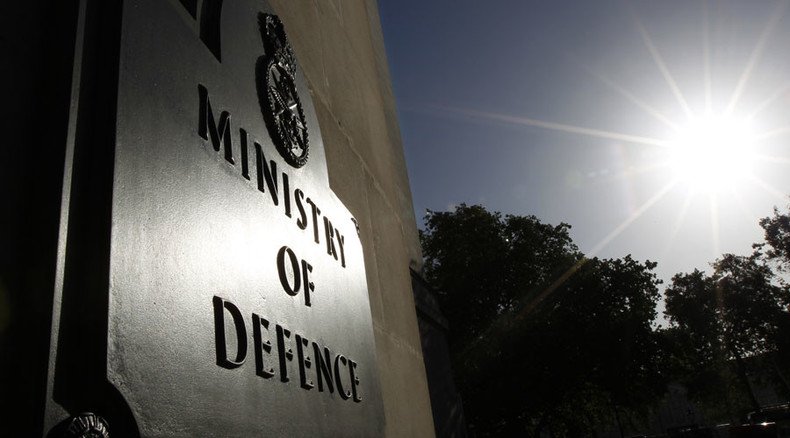 Three married British military officers are being investigated by the Ministry of Defence (MoD) for allegedly having extramarital affairs with the same young female civil servant.
Laura Dixon, 27, is at the heart of an MoD sex scandal, which led to the collapse of her relationship with former Royals Signals Captain Warren Howard.
The civil servant, who worked as an operation analyst at the Allied Rapid Reaction Corps (ARRC), is also believed to have slept with a married senior US officer.
The probe was triggered when Dixon's former partner Howard wrote a letter to the MoD saying she was having affairs to "satisfy her extreme sexual desires."
"I take little satisfaction in writing to you in this manner," the letter said.
"I have done so on the advice of legal representatives.
"Their counsel is that given the scale, ranks, nationalities and potential impact on the reputation of defense, you should be advised at the earliest opportunity."
Howard said Dixon craved encounters in which she swapped submissive and dominant roles.
Lieutenant Colonel Tony Crilley, 58, a father of two, is one of the men who allegedly had an affair with Dixon.
On Saturday, he admitted to the affair, but told the Telegraph he had "nothing to say."
Howard also found explicit pictures, videos and messages on Dixon's phone.
READ MORE: Ex-MP Proctor rejects pedophile and murder claims, accuses police of 'homosexual witch-hunt'
"He happened to pick it up and saw she had been on a sadomasochism site and a sex dating site," Howard's friend told the Sun.
"Then he found a video which she had sent to an RAF officer, showing her tied to a chair using a sex toy.
"They had a fairly colorful sex life, but he had no idea she had an appetite for anything like this.
"He went on to find out she had been deceiving him with several senior military men. He loved her. He was disgusted and heartbroken."
Howard and Dixon's relationship collapsed soon after he discovered her infidelity.
The MoD is investigating the allegations.
"We can confirm that an investigation is ongoing," an MoD spokesperson said.
Dixon, originally from Northampton, is understood to have left her role at the ARRC.
You can share this story on social media: