Ex-MP Proctor rejects pedophile and murder claims, accuses police of 'homosexual witch-hunt'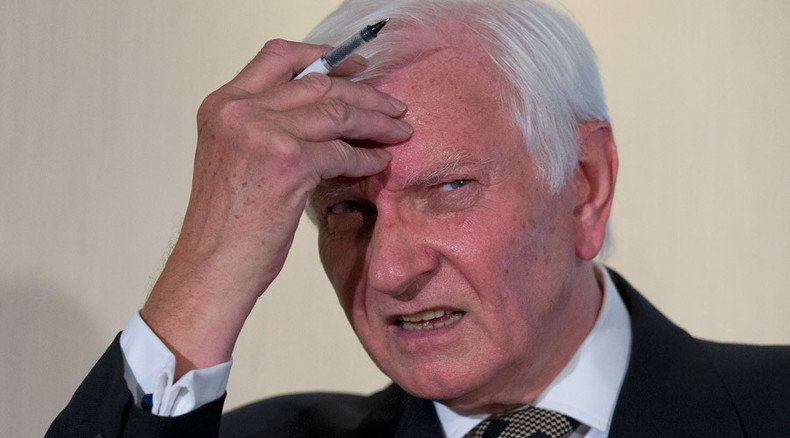 Former Conservative MP Harvey Proctor has denied being involved in a "gruesome" Westminster pedophile ring that allegedly abused, tortured and murdered children in the 1970s and 80s.
Proctor has been interrogated twice over the murder of three boys linked to an alleged VIP pedophile ring involving the late former Prime Minister Sir Edward Heath, the late ex-Home Secretary Leon Brittan and the former heads of MI5 and MI6.
The former Tory MP was questioned under caution as part of Operation Midland, an inquiry into powerful men accused of abusing children in the 70s and 80s.
Speaking at a news conference Tuesday, Proctor said he is "completely innocent" and accused police of launching a "homosexual witch-hunt," calling for senior officers to resign.
"I am a homosexual. I am not a murderer. I am not a pedophile or pederast," he said.
The 66-year-old said the "false" accusations had ruined his life as they amount to "just about the worst allegations anyone can make about another person."
The anonymous accuser, identified by police only by the pseudonym "Nick," has claimed Proctor sexually abused and tortured him on a "number of occasions."
According to a document sent to Proctor by police before his interviews, the alleged victim accused the former MP of stripping and stabbing him during a 40-minute attack.
The document listed nine allegations of murder, torture and rape made against the former Tory MP.
"Nick" claimed that in 1980 Proctor had threatened to cut off his genitals with a penknife in a large townhouse in London, but was persuaded not to by Sir Edward Heath.
He also claimed Proctor was responsible for the murder of two boys and implicated in the death of a third boy in May or June of 1979.
The anonymous source told police that other members from the pedophile ring were present when he was abused.
Officers asked Proctor how he knew the other alleged abusers.
The former MP said there were some "who I had not heard of but not met, and some I did not know."
However, Proctor said he and Heath "despised" each other because of political differences.
Proctor dismissed all the allegations made against him by "Nick," calling them "false and untrue."
Earlier this year, Scotland Yard described the testimony provided by "Nick" as "credible and true." Proctor said "this remark is very prejudicial to the police inquiry and its outcome."
Detectives raided a number of properties linked to suspects, including Proctor's home in the East Midlands.
Insisting he has nothing to hide, Proctor said he should either be "arrested, charged and prosecuted" for the murders – or "Nick" should be stripped of his anonymity for "wasting police time and money."
The Metropolitan Police has refused to comment on Proctor's statement.
Proctor represented two Essex constituencies in parliament: Basildon from 1979 and 1983, and Billericay from 1983 to 1987.
He left the House of Commons after pleading guilty to acts of gross indecency with a man he says he wrongly believed was over 21. The legal age of consent for homosexual sex in the UK has since been lowered to 16.
You can share this story on social media: