Religious hatred could wreck Britain, says Archbishop of Canterbury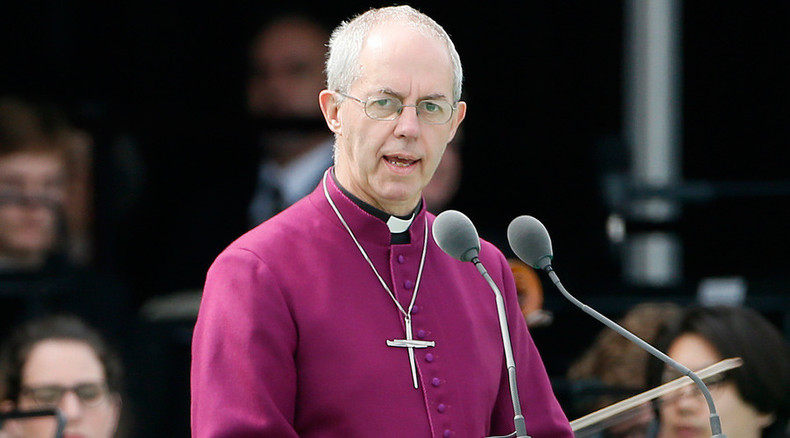 Britain is living in a 'time of tension and fear' threatening to tear it apart, the Archbishop of Canterbury has told a multi-faith meeting of UK religious leaders.
He was addressing a dinner in Cardiff City Hall hosted by the Muslim Council of Wales on Thursday. The heads of the Anglican churches of Scotland, Ireland and Wales were also present, the first gathering of all four current church primates in one place.
The Most Rev Justin Welby said religion is under attack by extremists who try to subvert belief for violent ends and atheists who seem to want faith to be something people practiced in private like sex.
"We are living in a time of tension and fear," he said. "That fear has seeped into our society in a way that is new to me in my lifetime and begins to work at the cracks between us in our diversity, deepening them into barriers between us.
"The answer to fear is truth and love not force, truth about each other and confidence in each other."
He also said all faiths are capable of atrocities and that Christians must be capable of accepting their faith had caused horrible episodes in history.
"I cannot stand here and say to you that those who professed Christ and committed the atrocity of Srebrenica were not Christians I can only say they acted in a way contrary to all the teaching of Christ," he told the audience.
"But I must not deny the accountability of the Christian faith over the centuries for miscellaneous and many atrocities."
Saleem Kidwai, secretary general of the Muslim Council of Wales, said many Muslims feel they are under siege.
"Call it Islamophobia, call it anti-Muslim prejudice, call it racism, but whatever you call it is wrong and it is sadly becoming a norm," Kidwai said.
"The Muslims I meet in mosques and across Wales generally are concerned about the environment where they are raising their children," he added.