Cost over care? GP doctors given cash to cut hospital referrals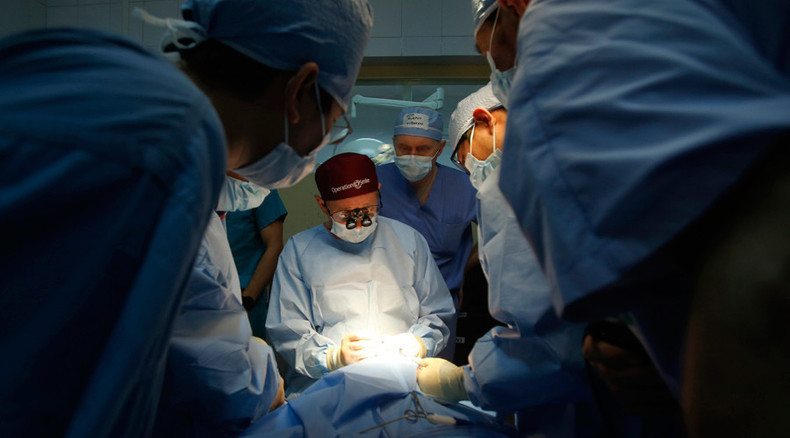 British general practitioners (GPs) are being offered thousands of pounds in cash incentives to reduce the number of patients they refer to hospitals as a way to cut costs for the beleaguered National Health Service (NHS), according to a study.
Clinical Commissioning Groups (CCGs), responsible for planning and organizing healthcare services in local areas, are offering these cash rewards to general practitioners in exchange for cutting specialist consultations, scans and other outpatient referrals including cancer screenings, a freedom of information study by Pulse magazine has found.
NHS guidelines dictate that patients suspected of having cancer must be given 'urgent referrals,' and directed to a specialist for additional screening within two weeks. But a Lambeth CCG, which handles 370,000 patients, has claimed that referrals for non-urgent and urgent cases "cannot be separated."
One Birmingham CCG reportedly offered a GP more than £11,000 to roll back follow-ups, emergency admissions and other referrals by one percent compared with the previous year. Another CCG offers over £6,000 for an average practice in its area to reduce referrals. The Pulse investigation found at least nine CCGs have implemented cash incentive schemes.
READ MORE: Fraud could cost NHS England £5.7bn annually – report
Despite guidance from the General Medical Council (GMC), which suggests doctors should not accept any "inducement, gift or hospitality" that could affect patient treatment or referral, the NHS Birmingham South Central CCG says it is "confident" the incentives do not represent "a conflict of interest" for doctors.
Chair of the Lambeth CCG Dr Adrian McLachlan says the scheme is designed to "optimize the quality of referrals" and ensure NHS funds are being spent in a "cost-effective" way.
Some senior doctors, however, have expressed concern with the program, warning patients' health may be compromised to save money.
"It is very worrying that GPs could be put under pressure not to refer people who might have cancer, against their clinical judgment, because of targets," said Dr Rosie Loftus, joint chief medical officer at Macmillan Cancer Support. "This is yet another sign of an NHS which is seriously overstretched and not giving GPs the resources and support they need.
"England's cancer survival rates are already amongst the worst in Europe and a key reason for this is the inadequate access to cancer tests and treatment. If this is rationed further it could make survival rates and quality of life for people with cancer worse. This isn't something the NHS can afford to do."
The revelations come the same week as news broke of local health boards denying deaf patients free hearing aids. Local CCGs have defended the move as a necessary step to maximize efficiency and save money.
The NHS is desperately trying to trim costs as part of a £22-billion efficiency savings target by 2020.