Right-wingers think they are morally superior, study shows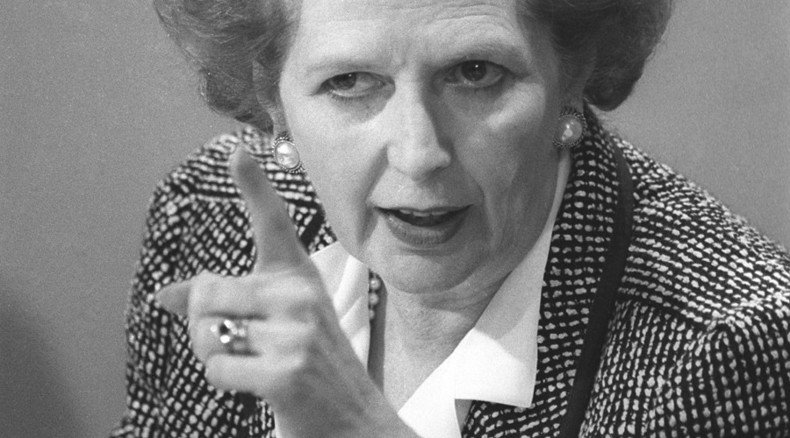 Conservative-minded Britons are more likely to think they are morally superior to everybody else than left-wing people, according to a new study.
While lefties are often accused of brandishing their moral superiority, the new study by polling firm YouGov appears to flip that claim on its head.
"This turns out not to be true," data journalist Will Dahlgreen wrote on the YouGov website. The findings indicate it is "those on the right who are more likely to believe they are morally superior."
Some 47 percent of people who consider themselves to be right-wing or right-of-center claim that they are a better caliber of person than the average Briton, while 43 percent say they are at least as good.
Significantly, fewer lefties think they are better than everyone else, with a humble 39 percent thinking they are better than the average Briton and 51 percent thinking they are about as good as others.
Conservative-leaning respondents are also more likely to think evil is inherent in some people, while left-wingers think the opposite.
"Perhaps as you would expect, left-wingers are more likely to doubt the possibility of in-born evil in people – only 25 percent say that some people are born evil," Dahlgren said.
"Thirty-nine percent of those on the right, on the other hand, think that some people are born evil. Among the general population the figure is 32 percent," he added.
This isn't the first time in recent years that conservatives have been given a hard time in a social study.
In 2012, the right-wing Daily Mail declared to its famously conservative readership that new research indicated right-leaning people are less intelligent than those of a liberal bent.
READ MORE: Tories of the world unite? Conservatives launch 'bizarre' right-wing trade union

The study by Canadian academics found that right-wing politics were a kind of "gateway" into prejudice and bigotry including racism and homophobia and were attitudes likely to be held by those of a lesser intellect.
"Cognitive abilities are critical in forming impressions of other people and in being open minded," the researchers from Brock University in Ontario claimed.
"Individuals with lower cognitive abilities may gravitate towards more socially conservative right-wing ideologies that maintain the status quo."
"It provides a sense of order," they added.
You can share this story on social media: