Lord Lawson to lead Conservative Brexit campaign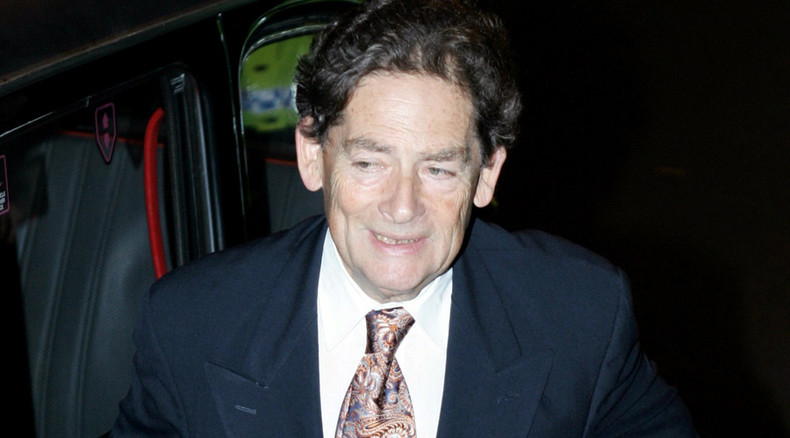 Former Chancellor Nigel Lawson is to take charge of the 'Conservatives for Britain' campaign, an effort to galvanize the public to vote to leave the EU in the upcoming referendum on the UK's membership in the bloc.
The Thatcher-era finance minister announced in the Times on Thursday that he had accepted a position as president of the Conservative 'Brexit' movement. He urged other Tory voices to join him, warning if they stayed silent, "less moderate, xenophobic voices will dominate the debate."
Writing ahead of next week's annual Conservative Party Conference, the 83-year-old peer said it has become "increasingly clear that the package of reforms the government will manage to secure from the EU ahead of our referendum on membership will be wafer thin."
Prime Minister David Cameron has pledged to renegotiate Britain's relationship with the EU before a planned referendum by the end of 2017. Though he has not been entirely explicit about his demands, the government is calling for more power for national parliaments, restricting benefits for migrants, and an opt-out option from the EU's founding principle of an 'ever-closer' union.
However, Lord Lawson argues the UK is unlikely to renegotiate its position within the EU on its own terms.
"The EU is simply not set up to allow individual countries to try to wind back the ratchet," he wrote. "If we were able to secure those sorts of reforms, I would be delighted. But if we are not I will certainly vote to leave. Sadly, the latter is far more likely."
READ MORE: Majority of Brits back Brexit for first time since Nov 2014 – YouGov poll
The Tories have said the party will remain officially neutral ahead of the referendum. This means that party affiliated 'In' or 'Out' campaigns won't be able to rely on Conservative Party funds or resources.
Lord Lawson's announcement comes a week after thelaunch of the United Kingdom Independence Party (UKIP)'s own 'Out' campaign, Leave.EU.