ISIS-linked terror plot identified every 2 weeks – think tank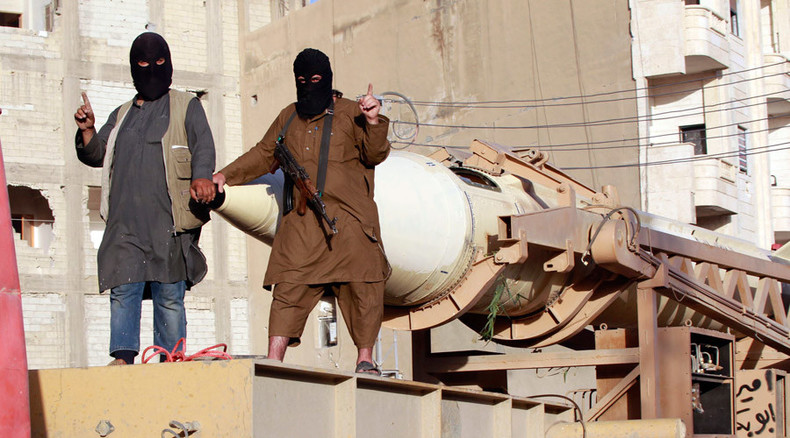 One Islamic State-linked terror plot is discovered every two weeks and 32 attacks in 10 western countries have been foiled since July, according to the right-wing Henry Jackson Society think tank.
"The perpetrators tended to be very young, and almost always male," author and research fellow Robin Simcox argues in the report, which examines recent attacks by Islamic State (IS, formerly ISIS/ISIL) militants.
"The Islamic State presents a clear danger to Western security. Over-stretched police and security services are struggling to keep up with the vast scale of the threat," the investigation claims, adding that many perpetrators are home-grown converts to Islam.
"Those carrying out plots associated with the Islamic State are often radicalized young men who very rarely had any military training.
"They have been effective in planning simple attacks using guns and knives to target members of the public, the military and the police. Such plots are notoriously difficult to prevent," the report argues.
It comes only days after four British citizens who are fighting with IS in Syria were placed on the United Nations sanctions list following a request from the British government.
They will now face a travel ban as well as having their assets frozen over their role in fighting with IS and attempting to recruit others on social media. They were named as Omar Hussain, Nasser Muthana, Aqsa Mahmood and Sally Anne Jones.
READ MORE: 4 Britons added to UN 'most wanted' sanctions list

It marks the first time in a decade that the British government has submitted names to the list, and will attempt to deter potential extremists from traveling to Syria or Iraq to join the fighting.
"The prime minister has been absolutely clear that we will do all we can to stop British citizens from going to fight for ISIL and that foreign fighters should face consequences for their actions," a Downing Street spokesman said.
LISTEN MORE: