Hundreds of Jamaican prisoners held in UK to be repatriated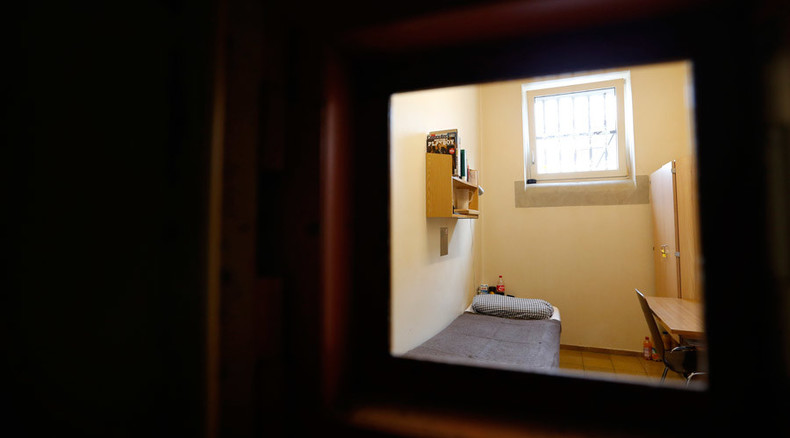 Hundreds of Jamaicans held in UK prisons will be repatriated to jails set to be built in the island nation using UK aid money.
Cameron is expected to make the announcement on Wednesday during his first official visit to the island. The project is expected to cost around £25 million.
Under the terms of an agreement developed between Jamaica and its former colonial ruler Britain over the last decade, prisoners with sentences longer than four years and those with eighteen months or more still to serve will be transferred as of 2020.
READ MORE: Dangerous inmates held in 'grim, dehumanizing' conditions – chief inspector of prisons
There are expected to be around 300 eligible prisoners when the scheme comes into effect, and they will be transferred to the planned 1500-capacity prison.
"It is absolutely right that foreign criminals who break our laws are properly punished, but this shouldn't be at the expense of the hardworking British taxpayer," Cameron will say.
"That's why this agreement is so important. It will mean Jamaican criminals are sent back home to serve their sentences, saving the British taxpayer millions of pounds but still ensuring justice is done."
Is it time for a unreserved apology and reparations from the UK government for the victims of the transatlantic slave trade.?.

— Hilary Muhammad (@HilaryMuhammad) June 6, 2013
The repatriation row comes at a time when a gulf has opened up over the issue of reparations for Britain's colonial past.
Academics and politicians in Jamaica have demanded the PM issue an apology for the hundreds of years during which Britain enslaved and "extracted wealth" from the island's people.
In an open letter to Cameron published in the Jamaica Observer, historian Sir Hilary Beckles reminded the PM that his ancestral family benefited from slavery on the island through General Sir James Duff, Cameron's cousin six times removed.
READ MORE: Reality of British empire should be taught in schools – Corbyn
At the Labour Party Conference on Wednesday, Labour leader Jeremy Corbyn announced his support for an official apology for Britain's history of slaving. He said the slave trade was the most "brutal part" of British and Jamaican history.
"I think we should apologize for the slave trade and understand that the history of Jamaica is, yes, one of amazing joy and achievement since independence in 1962, but it's also a history of the most gross exploitation of people," he said.